Cheering news for the global economy from the US with initial jobless claims falling to a weekly 779,000 which suggests that US unemployment is beginning to reduce . Mid January there were 17.8 million Americans claiming unemployment benefits. Equities rallied on the news yesterday and the USD strengthened against most currencies; US treasury prices fell with 10 year US Treasury bonds now yielding 1.14%.
With the BoE reported to be considering negative rates, the market initially took fright in yesterday's trading session and GBP sold off sharply. When the Bank of England subsequently made clear that negative interest rates were not going to be deployed, GBP rebounded strongly before giving up some ground later in the evening. A cumulative move (+ and -) of more than 2% on the day.
Last year the UK ordered an increase of 43 million litres of Australian wine as Brits locked down and thirsty chose Australian wines increasingly over other countries'.
The UK is historically the second largest importer of Australian wine globally behind China but given the ongoing trade spat between China and Australia plus the developing domestic Chinese wine industry, that could change. Although that really would be a turn around as in 2020 China imported GBP 500 million of wine which is almost exactly double that of the UK.
It was this day in 1983 that  rock band, Toto had their one and only Number 1 Top 40 Hit. However the group has sold more than 40 million records globally and released 14 albums, so they are hardly one hit wonders. Here is the song that they are best known for: Africa:
I hear the drums echoing tonight
But she hears only whispers of some quiet conversation
She's coming in, 12:30 flight
The moonlit wings reflect the stars that guide me towards salvation
I stopped an old man along the way
Hoping to find some old forgotten words or ancient melodies
He turned to me as if to say, "Hurry boy, it's waiting there for you"
It's gonna take a lot to drag me away from you
There's nothing that a hundred men or more could ever do
I bless the rains down in Africa
Gonna take some time to do the things we never had (ooh, ooh)
The wild dogs cry out in the night
As they grow restless, longing for some solitary company
I know that I must do what's right
As sure as Kilimanjaro rises like Olympus above the Serengeti
I seek to cure what's deep…
Have a Great Weekend!
Discussion and Analysis by Humphrey Percy, Chairman and Founder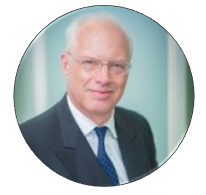 Click Here to Subscribe to the SGM-FX Newsletter