US Election: Democrat Runners…28 down to 11…
Ahead of the key date of Super Tuesday March 3 2020 when 16 states are up for grabs in the primaries, some of our readers have questioned how best to categorise the Democrat challengers, so we have distilled the now 11 runners- 8 men and 3 women in to the following categories to save you time when you try to work out who has the best chance of success to represent the Democrat Party:
Minority: Pete Buttigieg, Andrew Yang, Tulsi Gabbard, Deval Patrick
Wildcard: Andrew Yang, Tom Steyer
Young Gun: Pete Buttigieg, Andrew Yang, Tulsi Gabbard
Progressive: Bernie Sanders, Elizabeth Warren, Andrew Yang, Tulsi Gabbard
Centrist: Joe Biden, Amy Klobuchar, Michael Bloomberg, Michael Bennett
The front runners are of course Bernie Sanders and Joe Biden simply because they are the best known, but with Michael Bloomberg and his billions in the race the big names have become almost the largest category. Following March 3 it should be clear(er) as to who is going to be the Democrat front runner candidate. Meanwhile Pete Buttigieg has upset the pundits-and Bernie Sanders- in Iowa. On paper Andrew Yang as a minority wild card young gun progressive would seem to cover most of the bases but the trouble is…..…who?!
UK Tax Deadline Day: 31 January
A record 10.4 million filed their returns electronically this year which is of course a reflection of a greater familiarity with the process. However to answer your unspoken question, more than 1 million taxpayers failed to meet the deadline. The penalty for late filing is levied 3 months afterwards at £10 a day or a maximum of £900 once the initial £100 late filing fee is levied ( a mere GBP 100 Million in the coffers of the Exchequer). But, if all of those 1 Million are still hovering over their mouse pads at the end of April, HMRC will hoover up a further GBP 900 Million on top of the many billions that the UK's population pays on an annual basis in tax. Is it any wonder that "smiley" Sajid Javid, UK Chancellor of the Exchequer has a permanent grin on his face?!
With a daughter and a son in law as lawyers, I need to tread carefully, but some (not all) feel that the legal profession has a tough press. Melvin Belli, US lawyer and the King of Torts who went to the courtroom in the sky in 1996 aged 88 hardly helps the profession's case with his best known quip:
"I'm not an ambulance chaser. I'm usually there before the ambulance."
Discussion and Analysis by Humphrey Percy, Chairman and Founder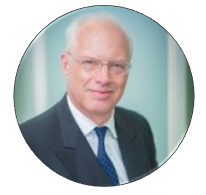 Click Here to Subscribe to the SGM-FX Newsletter