The picture may look a bit fuzzy with US initial jobless claims for the week until July 24 being expected to be 380,000 but coming in at 400,000, but overall the direction of travel is clear: the US Economy grew 6.4% in Q1 and 6.5% in Q2 annualised. Not too shabby even if the National Bureau of Economic Research raised a few eyebrows by announcing that the pandemic downturn began in February 2020 and ended in April 2020. Nearly half the US population has been inoculated against Covid, Americans are travelling and US airlines are busy. Households accumulated $2 trillion in excess savings during the pandemic, stock markets are at record highs and housing prices have boosted household wealth. Interest rate hikes remain distant which has given a boost to most currencies versus USD. EUR/USD at 1.1880.
For the first time since April, markets have turned negative on Chinese Yuan following China's regulatory crackdown on private sector firms. This prompted an increase on short positions in the Philippine Peso, Malaysian Ringgit and Thai Baht. The exception to this was the Indian Rupee which has appreciated with India's stock markets riding high attracting inflows of USD37 billion this year from foreign investors. USD/CNY at 6.46.
Up a third in H1 2021 from last year, UK car production is still down on its 5 year average as the sector battles staffing and semi-conductor chip challenges. Car production for the full year is likely to remain below 1 million despite an increase in investment in the sector of GBP606 million in H1. While Nissan and Vauxhall parent Stellantis have made commitments, the market is looking for more battery gigafactories. It would be good if there was more noise about the disconnect between the number of new Electric Vehicles promised versus the number of charging stations which are clearly inadequate in number. Despite this gripe, GBP perky at $1.3960.
It was of course this song by the Troggs that set dance floors on fire back in 1966 when it went to Number One. Those who were fans of the Troggs will recall that they were an English garage rock band from Andover, Hampshire that was formed in 1964 and, wait for it, they are still active. Here is one of their million copy sellers: Wild Thing:
Wild thing
You make my heart sing
You make everything groovy
Wild thing
Wild thing, I think I love you
But I wanna know for sure
Come on, hold me tight
I love you
Wild thing
You make my heart sing
You make everything groovy
Wild thing
Wild thing
I think you move me
But I wanna know for sure
So come on and hold me tight
You move me
Wild thing
You make my heart sing
You make everything groovy
Wild thing
Come on, come on wild thing
Shake it, shake it, wild thing
Have a great weekend!
Discussion and Analysis by Humphrey Percy, Chairman and Founder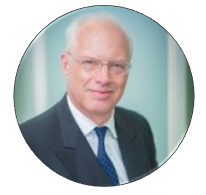 Click Here to Subscribe to the SGM-FX Newsletter