Pretty much across the board yesterday the greenback saw declines including against the Chinese Yuan up 2.5% since its low two months ago, the Euro, GBP, Swedish Kronor, Norwegian Kronor and NZ Dollar. Some of this was prompted by a further rise in Chinese equities ( CSI300 Index on a 5 year high) on the back of the increased likelihood of a recovery in the Chinese economy, but there was also a resurgence in interest in higher risk assets as investors sought returns over safety.
May not be a name that is immediately familiar to most readers but Helmut Norpoth is a US pollster who has built a model to forecast the outcome of Presidential Elections. With Biden well ahead of POTUS and many people having written off Trump, Helmut Norpoth's model gives Trump a 91% chance of re-election. The model has been back-tested as far back as 1912 and scores 25 out of 27 with a score of 5 out of 6 in the most recent US elections. Much of the model's weighting is based on the level of enthusiasm generated early in the Election process and on that basis alone, POTUS should be streets ahead of Biden who is yet to demonstrate much in the way of enthusiasm at all! So having considered the impact of a Biden presidency on markets it is worth considering how the USD might fare with a surprise Trump return to the White House. The strong sense is that if the prospect of Biden is bad for the USD (which he is) then Trump would be USD positive.
Bye bye Bulgarian Lev and Croatian Kuna?
For the first time since 2015 when Lithuania was permitted to enter the Euro (19 members at present), Brussels is on the verge of giving the green light to Bulgaria and Croatia to embark on the preliminary stage of Euro eligibility prior to full membership in 3 years.Expect the announcement over the weekend which is in marked contrast to Poland and Hungary where both firstly flirted then reversed their initial enthusiasm for joining the currency bloc.
July 10 1965: (I can't get no) Satisfaction
It was this day 55 years ago that the Rolling Stones reached Number 1 in the USA with this classic that still has party boppers of all ages throwing shapes in an effort to channel their very own Mick Jagger. SGM-FX's Richard determined to counter any such suggestion regarding his post Lockdown "social" life is planning a big party weekend in his local park in Putney that has, how best to say this, a deserved reputation for romantic interludes! There's nothing like a hound dawg, Rich!
I can't get no satisfaction
I can't get no satisfaction
'Cause I try, and I try, and I try, and I try
I can't get no, I can't get no
When I'm driving in my car
When a man come on the radio
He's telling me more and more
About some useless information
Supposed to fire my imagination
I can't get no, oh, no, no, no, hey, hey, hey
That's what I say
I can't get no satisfaction
I can't get no satisfaction
'Cause I try, and I try, and I try, and I try
I can't get no, I can't get no……………
Have a sunny social and above all safe weekend!
Discussion and Analysis by Humphrey Percy, Chairman and Founder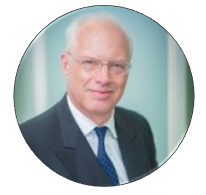 Click Here to Subscribe to the SGM-FX Newsletter