With US consumer sentiment falling in the last two weeks and indications of slower job growth, hopes for a fast snap back for the US economy have been dented but not badly damaged-see below. What this adds up to is a drop of 1.5% in the USD over the past fortnight. All grist to the GBP mill which at over 1.39 is benefitting from a Boris vaccination bounce as well as the USD weakness. Expectations of a stronger global recovery is of course also bad for the USD.
EUR has recovered some of its poise and is trading at USD 1.2150+ while the row between EU and its constituent parts rumbles on over the European vaccination rollout.
Silver off at $27.90 and Gold down $22.50 a whisker above the psychologically key level of $1800-why? It's all down to where the bond market is trading with 10 year US Treasury yields at 1.25% a high for this year buoyed by hopes that the $1.9 trillion Covid relief package is progressing towards finalisation plus what is perceived as an increasingly successful US vaccination program.
Hong Kong's Hang Seng index re-opened post New Year with a bang yesterday jumping almost 2% to 30,746.66. While China remains shut, stocks rallied and interestingly those rises notably included cinema stocks IMAX China  and Alibaba Pictures. Beleaguered cinema stocks in the West might draw comfort from the fact that Chinese box office takings during the week ending 11-02-21 set a revenue record.
With the end of February (almost) in sight, surfers are dusting off their boards and getting ready for the season everywhere from Biarritz to Big Sur by listening to their surfing sounds.  Therefore it is appropriate to turn to Brian Wilson and The Beach Boys who this day in 1966 recorded Good Vibrations. After that Brian Wilson having experimented with marijuana worked his way through the entire menu of so called psychedelics before moving on to cocaine. Happily now at the end of that particular journey, Brian Wilson continues at the age of 78 to perform and produce great music. Here is Good Vibrations:
I-I love the colorful clothes she wears
And the way the sunlight plays upon her hair
I hear the sound of a gentle word
On the wind that lifts her perfume through the air
I'm pickin' up good vibrations
She's giving me the excitations (oom bop bop)
I'm pickin' up good vibrations (good vibrations, oom bop bop)
She's giving me the excitations (excitations, oom bop bop)
I'm pickin' up good vibrations (oom bop bop)
She's giving me the excitations (excitations, oom bop bop)
I'm pickin' up good vibrations (oom bop bop)
She's giving me the excitations (excitations)
Close my eyes, she's somehow closer now
Softly smile, I know she must be kind
When I look in her eyes
She goes with me to a blossom world
I'm pickin' up good vibrations
She's giving me excitations (oom…
Discussion and Analysis by Humphrey Percy, Chairman and Founder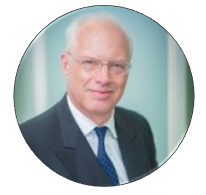 Click Here to Subscribe to the SGM-FX Newsletter