Two weeks ago the teenage scribblers as Nigel Lawson referred to market analysts when he was UK Chancellor, had written the USD off and were writing its obituary as the world's store of value and leading reserve currency. With the USD almost 3% stronger against EUR now, those same analysts are a bit subdued. The commodity currencies and GBP including NKR, SKR, AUD, NZD, look as if they are going to suffer. The Loony or CAD will suffer least being so closely linked to USD. Probably too early to declare the reversal of the more recent USD weakness but for those of you with good memories EUR stood at $1.40 exactly 10 years ago today and at $1.25 two and a half years ago. And the low? 1.05. So while the USD has weakened in recent times it is by no means at its weakest and still above its midpoint over the past 10 years.
A further example of the Alice through the Looking Glass world we live in in 2020: Covid restrictions re-imposed in the UK and traders in London bought oil which duly rallied 1.5% with WTI just below $40. Conventional wisdom would have been that restrictions would mean that the UK economy would contract but yesterday the mood was that those restrictions would have no impact on demand. More likely that due to the sharp 5% fall on Monday, the market was due for a correction. Also worth noting that stockpiled inventories in the US fell last week; phew- maybe demand pressures do still account for something in market psychology in 2020!
Swiss and German Bank Mergers?
The virtual annual Bank of America Merrill Lynch conference has been the scene of heightened expectation of European bank mergers this week; at the top of the list for bank marriage brokers are: Deutsche Bank, UBS, Commerzbank and Credit Suisse. Culturally of course it is more straightforward for German and Swiss banks to contemplate uniting with this challenging economic background, so maybe unlike the last few times there is something to this latest rumour round. Both UBS and Commerzbank have new senior management so that further bolsters the case for mergers given their need to place their own stamp on those banks at the outset.
Les Quinze Hommees 2019 by Jeremie Huchet: A hommee was the 18th century term for the measure of acreage that a vineyard worker could work in one day. This particular muscadet is light years away from the acid muscadet that we could all afford in our initial forays into the world of wine. Better still Stone Vine and Sun the excellent Hampshire based wine merchant offer this wine at GBP 13.95 or a generously discounted GBP 150.66 for a case of 12. Delicious either as an aperitif or with fish or shellfish, Les Quinze Hommees deserves a space in your wine rack-I promise once you taste it, subsequent bottles will not be there for very long!
Discussion and Analysis by Humphrey Percy, Chairman and Founder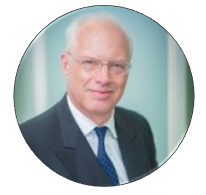 Click Here to Subscribe to the SGM-FX Newsletter