Back off the heights it reached at the end of last week USD is marking time ahead of tonight's interest rate decision by the Federal Reserve. The question of whether it is 75bps or 100bps means that if it is 75bps, the likelihood is that the USD will weaken further since that 75bp rise is already discounted. As ever it is the narrative or Central Bank speak that accompanies the announcement that will determine the move. Meanwhile EUR/USD 0.9965
With the price at $1654 per ounce, 19% below the peak reached in March and 8% below where it was at year end, gold feels like an unloved commodity . Regular readers will know that SGM-FX are not normally advocates of gold as a store of value, but with fast rising USD interest rates, the threat of a recession and a stagflationary economic picture threatened, there is a growing case for sticking a proportion of an asset portfolio into gold. The question is at what price, and looking at the charts, gold could well go a lot lower if one looks at the 5, 10 or even 20 year charts. Gold touched $1200 in 2019, but certainly if gold was to drop another $100, unless fundamentals were to completely change-ie other asset classes were to mount a complete turnaround, that sort of $1,550 level would definitely bring out plenty of buyers.
With Russia struggling to find willing buyers for its oil and coal, China has seen the opportunity to stock up on both by spending $8.3 billion in August up 68% on a year earlier as China snaps up discounted Russian energy. NYMEX WTI trading at $84.19 in advance of a jumbo US interest rate hike expected this evening.
It may well be that Moderna is the new cutting edge anti Covid booster vaccination of choice by the UK's NHS, but a word of advice for those of you who book an appointment believing like me that the process will be well organised and timely: arm yourself with a good book and a coffee. Two factors at play: firstly, the administration process of allocating people to vaccination booths has broken down firstly due to the lack of both trained and computer literate staff; secondly the two person team in each booth is obliged to complete a multi page form for each person with information already in the NHS system, and here's the kicker, in biro. Consequently I completed the 5 minute appointment it took to answer the questions and administer the vaccination, 90 minutes after my appointment time. For this Covid booster programme, the decision has been taken not to use computerized forms. Surely that is something worthwhile for the new Health Secretary to correct rather than worrying about her staff's grammar and the use of the Oxford comma?! GBP/EUR 1.1400
It was this day in 1974 that this song went to Number 1 for Canadian group Bachman Turner Overdrive which was their third Top 30 song but their only Number 1. Unfortunately the other songs on the album, Not Fragile which I rushed out to buy in 1974 proved to be a disappointment; but this one more than made up for that:
I met a devil woman
She took my heart away
She said, I've had it comin' to me
But I wanted it that way
I think that any love is good lovin'
So I took what I could get, mmh
Oooh, oooh she looked at me with big brown eyes
And said,
You ain't seen nothin' yet
B-b-b-baby, you just ain't seen n-n-nothin' yet
Here's something that you never gonna forget
B-b-b-baby, you just ain't seen n-n-nothin' yet
"Nothin' yet
You ain't been around
That's what they told me"
And now I'm feelin' better
'Cause I found out for sure
She took me to her doctor
And he told me of a cure
He said that any love is good love
So I took what I could get
Yes, I took what I could get
And then she looked at me with them big brown eyes
And said,
You ain't seen nothin' yet
B-b-b-baby, you just ain't seen n-n-nothin' yet
Here's something, here's something your never gonna forget
baby, you know, you know, you know you just ain't seen nothin' yet
Discussion and Analysis by Humphrey Percy, Chairman and Founder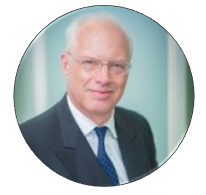 Click Here to Subscribe to the SGM-FX Newsletter