As the US Federal Reserve got ready for the start of its 2 day policy meeting last night, expectations were for the announcement later this week for the start of tapering of the huge asset purchase scheme at the onset of Covid. This sent the USD a little firmer and the question was more when than if for the tapering. Following the Reserve Bank of Australia's decision not to raise rates this week, the AUD fell nearly 1% versus USD at 1.3419 or $0.7452.
Reindeer herders in the central Norwegian region of Fosen are calling for 2 giant wind farms to be dismantled. The turbines are frightening the reindeer that graze nearby and thereby threaten centuries old traditions and the way of life of the Sami reindeer herders. Having ruled unanimously that those windfarms violated the herders' cultural rights, there was no decision given on what to do about the 151 gigantic turbines. Big business interests are getting ready for a fight and include not only Norwegian but also German and Swiss companies. NKR impervious at 8.47 versus USD.
The world's biggest shipping company has warned that global supply chain issues will last well into Q1 of next year. No real surprises in the statement about why the bottlenecks have occurred and equally no surprise in the stonking financial results reported by Maersk: revenues up 68% to USD16.61 billion in Q3 with profits rising from USD 947m a year ago to USD 5.46 billion.
National Federation of Fish Fryers
Every year the NFFF publish their guide to the top Fish and Chips places in Scotland which is pretty important to Scots given that F&C is one of the favourite eat out treats north of the border as well as in the rest of the UK. For those interested, the Quality Fish and Chip Shops Guide lists 20 places in Scotland that have made the grade. While Fife has no less than 3 inclusions including the Wee Chippy in Anstruther, for late at night and over refreshed Cop26 attendees feeling peckish, Glasgow has no rated fish and chips places at all in the guide. Battered Mars Bar anyone?
For those of us at the Empire Pool Wembley this day in 1977, it was a bittersweet night rocking along to Elton as that was the night that he announced that he would not be touring any more. As it turned out, that lasted just 15 months until February 1979 when he resumed his peripatetic life of international touring. Here is (probably) his best song ever from 1971: Your Song:
It's a little bit funny, this feeling inside
I'm not one of those who can easily hide
I don't have much money, but boy if I did
I'd buy a big house where we both could live
If I was a sculptor, but then again, no
Or a man who makes potions in a traveling show
I know it's not much, but it's the best I can do
My gift is my song, and this one's for you
And you can tell everybody this is your song
It may be quite simple, but now that it's done
I hope you don't mind, I hope you don't mind that I put down in words
How wonderful life is while you're in the world
I sat on the roof and kicked off the moss
Well, a few of the verses, well, they've got me quite cross
But the sun's been quite kind while I wrote this song
It's for people like you that keep it turned on
So excuse me forgetting, but these things I do
You see I've forgotten if they're green or they're blue
Anyway the thing is what I really mean
Yours are the sweetest eyes I've ever seen
And you can tell everybody this is your song
It may be quite simple, but now that it's done
I hope you don't mind, I hope you don't mind that I put down in words
How wonderful life is while you're in the world
I hope you don't mind, I hope you don't mind that I put down in words
How wonderful life is while you're in the world
Discussion and Analysis by Humphrey Percy, Chairman and Founder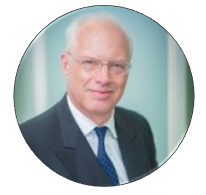 Click Here to Subscribe to the SGM-FX Newsletter