Yesterday saw the USD at a weaker level but not markedly so, on the back of Christine Lagarde, President of the European Central Bank making comments after the ECB monthly meeting. The market interpreted Mme Lagarde's comments as insufficiently doveish- in other words because it was hardwired into the EU and the Euro that the ECB had bucked the global Central Bank trend towards tightening through reducing bond purchases thereby increasing interest rates, when the market did not hear Christine Lagarde re-iterate that, they concluded that the mood music at the ECB had changed. Consequently the Euro firmed markedly. Whether those comments were intended to suggest a tightening or whether the ECB president had not expressed herself sufficiently clearly, will be analysed and re-analysed in the next few days. There was definitely a tone of belligerence and the sense of discomfort from Christine Lagarde when she was pressed to clarify her remarks. Never comfortable with the terminology of the markets, the normally poised President appeared more than usually hesitant. Meanwhile EUR/USD at 1.1670 on the opening in London.
In the past year UK car production has fallen to its lowest level for 40 years and exports of British cars to the EU has fallen by 30% year on year. The car industry is understandably gloomy as analysts puzzle as to whether this trend will continue or whether this marks a low point for the post pandemic UK car industry.
With Amazon offering one off GBP3,000 bonuses to persuade people to join and offering 20,000 jobs in the run up to Christmas, the company has announced it will spend USD 2 billion to cover increased wages and additional costs to address stretched supply chains. Cynics would say that Amazon can afford this largesse and they would be correct: Q3 net sales have increased 15% to $110.8 billion.
As readers may have clocked, Facebook has re-branded and is now called Meta since Meta chimes with the company's vision for a metaverse. According to the company, meta is a Greek word that signifies that "there is always more to build." Well that's all right then!
This day in 2009 Forbes magazine published a list of those who had earned most since they had departed this world: in number 1 position was fashion designer Yves St Laurent with $350 million, in 2nd were composers Rodgers and Hammerstein with $ 235 million, in 3rd was Michael Jackson who had managed to notch up $72 million since his death just 3 months earlier, 4th was Elvis Presley with $55 million.
Here is one of Michael Jackson's greatest songs, Thriller:
It's close to midnight
And something evil's lurking in the dark
Under the moonlight
You see a sight that almost stops your heart
You try to scream
But terror takes the sound before you make it
You start to freeze
As horror looks you right between the eyes
You're paralyzed
'Cause this is thriller, thriller night
And no one's gonna save you from the beast about to strike
You know it's thriller, thriller night
You're fighting for your life inside a killer thriller tonight, yeah
Oh oh oh
You hear the door slam
And realize there's nowhere left to run
You feel the cold hand
And wonder if you'll ever see the sun
You close your eyes
And hope that this is just imagination
Girl, but all the while
You hear the creature creepin' up behind
You're out of time
'Cause this is thriller, thriller night
There ain't no second chance against the thing with forty eyes, girl
Thriller, thriller night
You're fighting for your life inside a killer thriller tonight
Have a Great Weekend!
Discussion and Analysis by Humphrey Percy, Chairman and Founder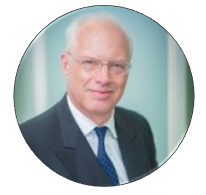 Click Here to Subscribe to the SGM-FX Newsletter