This Sunday 1st September sees the first of two rounds of U.S. tariffs of 15% on $300bn of Chinese goods which will hit a range of food such as meat and cheese as well as clocks and musical instruments. This comes on top of the tariffs on $250bn of goods that are already in effect. It is easy to lose sight of what this trade war actually means to individuals, but Sunday will make that even more clear to Americans-and the Chinese.
For historical as well as strong cultural reasons, the UK and Portugal have been close for hundreds of years. That translates into 80,000 Brits living there and 2 million more visiting Portugal every year which represents 25% of all Portugal's visitors. Portugal is the gateway to the Lusophone market-Brazil, Angola and Mozambique which amounts to 250 million citizens so very relevant after 31-10-19. What about wine? 75% of all Portuguese wine exports are now non fortified with the balance of 25% being white and red port. That non fortified wine sector is a very large and growing market and the UK imported 38,100 hectolitres or 3,810,000 litres or 5.08 million bottles or even enough for a party at oh so popular SGM-FX newcomer Nick's place: Vinho Verde anyone?
In 1920 Filippo Della Valle founded what is today, the Tods footwear, leather and clothing brand. This is a truly international business with assets of over EUR 1 billion, 3100 employees and 216 stores on every continent and in many countries stretching from Australia to Brazil. SGM-FX follower of fashion Charles has his eye on a pair of uber chic black leather loafers in the on-line sale as he admits his orange boat shoes are well past their time -if indeed they ever were….will we recognize him?!
Final Silly Season Story for August
It must be the unseasonal weather in Aberystwyth: Glyndwr Wyn Richards was given 3 penalty points for driving a car with another car on its roof. Glyndwr's plea that he was on the way to a scrapyard fell on deaf ears and the beak also gave him a £80 fine a victim surcharge of £30 and costs of £85 for good measure on the basis that he was using a motor vehicle in a condition likely to cause injury. There goes another great idea from Uber!
Discussion and Analysis by Humphrey Percy, Chairman and Founder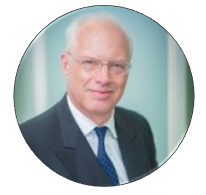 Click Here to Subscribe to the SGM-FX Newsletter