The Pound or GBP looks wobbly now that it has broken the key GBP/USD 1.30 level and has traded below 1.2840. With business and consumer confidence dented and worse than expected retail sales figures, the final straw last week were the hawkish comments from Chairman Powell of the Federal Reserve who warned of larger and more interest rate increases in the USA. GBP/EUR 1.1890 still looking good value.
Congratulations to Tyson Fury for his devastating destruction of fellow Briton Dillian Whyte on Saturday night. Keen followers of the Gypsy King will recall the winning uppercut blow from a 2009 bout when a then fresh faced Tyson Fury hit Lee Swaby so hard that the blow ricocheted off Swaby's head and hit…the Gypsy King in the face. Tyson Fury reckoned it was his best punch ever-until Saturday night anyway.
Unihemispheric Slow Wave Sleep
Before you reach for your medical dictionaries, this is about having one half of the brain asleep while the other half remains fully alert…24/7. Quite a neat trick and one that geese have which is relevant given that China has conscripted an army of geese to patrol the Chinese border with Viet Nam to prevent illegal immigrants crossing and bringing in Covid into zero tolerance China. This is not a first however, with geese being deployed to guard GBP 300 million of Scotch whisky in Dumbuck, Scotland between 1959 and 2012 and inevitably giving rise to them being named the Scotch Army. More recently the US army recruited 18 geese to guard a radar installation in West Germany which proved so successful that a further 900 geese were pressed into service-better than being force fed on a foie gras farm. USD/CNY 6.50.
If you do not fall into this category, look away now. Gold as we all know is at or around USD 2,000 an ounce. What set pulses racing over the weekend in the USA was an article calling the next move up in Gold, and up big time to USD 3,000. The reason? This time it's different. Cynics among you who have heard that one before may look beyond the store of value and the uncertain times arguments and take note of the fact that following the West's seizure of Russia's foreign exchange reserves, Russia and other countries will increase their gold reserves rather than risk stocking up on USD.
20 years after iconic singer/guitarist Jimi Hendrix departed this world, his Fender Stratocaster guitar fetched USD 295,000 or GBP 227,000 at today's rate at auction this day in 1990 in London. Here is one of Hendrix's best songs from the album Experience released in 1967 which owes more than a little to the industrial quantities of hallucinogens ingested by him at that time:
Down the street you can hear her scream "you're a disgrace"
As she slams the door in his drunken face,
And now he stands outside
And all the neighbors start to gossip and drool
He cries "Oh girl, you must be mad,
What happened to the sweet love you and me had?"
Against the door he leans and starts a scene,
And his tears fall and burn the garden green
And so castles made of sand,
Fall in the sea, eventually
A little Indian brave who before he was ten,
Played war games in the woods with his Indian friends,
And he built a dream that when he grew up,
He would be a fearless warrior Indian Chief
Many moons passed and more the dream grew stronger,
Until tomorrow, he would sing his first war song,
And fight his first battle, but something went wrong,
Surprise attack killed him in his sleep that night
And so castles made of sand,
Melts into the sea, eventually
There was a young girl, whose heart was a frown,
'Cause she was crippled for life, and she couldn't speak a sound
And she wished and prayed she could stop living,
So she decided to die
She drew her wheel chair to the edge of the shore, and to her legs she smiled
"You won't hurt me no more"
But then a sight she'd never seen made her jump and say
"Look, a golden winged ship is passing my way"
And it really didn't have to stop, it just kept on going
And so castles made of sand
Slips into the sea, eventually
Discussion and Analysis by Humphrey Percy, Chairman and Founder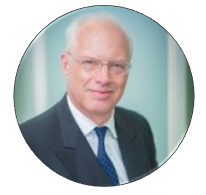 Click Here to Subscribe to the SGM-FX Newsletter