Up 2.3% in July breaking the previous 3 month down trend due to purchases of summer clothes, picnic equipment and electric fans to cool consumers down. The last category could usefully be directed towards inflation which now stands at 9.4%. GBP/USD 1.2110.
As some of our readers will know, Spain produces more than half the world's supply of olive oil amounting to 1.4 million tonnes and is sold in more than 100 countries. This year due to the blistering heat in the Iberian peninsula that is due to fall to 1 million tonnes and the result is predicted to be that prices will rise by 20-25%. So those olive oil aficionados among you would do well to stock up on olive oil sooner rather than later. EUR/USD 1.0220.
One of our West Sussex, UK readers is worrying about grape production and whether his favourite wines from France may be in short supply following the 2022 harvest. The official and timely answer from the French Farm Ministry came yesterday: 2022 up on 2021's harvest overall led by Champagne which is predicted to be well up on its 5 year average due to rain in June ; however Burgundy is looking less good and Bordeaux will also be down on their 5 year averages. The French agricultural sector, the largest in the EU, is most certainly going to be affected by drought conditions in many parts of France but Champers stocks look to be bubbly. GBP/EUR 1.1830.
This day in 1976 Elton John played the first of 7 shows in NYC at Madison Square Garden that in total earned him a cool USD 1.25 million which eclipsed the Rolling Stones equivalent concert earnings at that time to put it in perspective. Famous song filling the airwaves in August 1976 was this duet with Kiki Dee:
Don't go breaking my heart
I couldn't if I tried
Honey if I get restless
Baby you're not that kind
Don't go breaking my heart
You take the weight off of me
Honey when you knock on my door
Ooh, I gave you my key
Woo hoo
Nobody knows it
When I was down
I was your clown
Woo hoo
Nobody knows it
(Nobody knows… it)
Right from the start
I gave you my heart
Oh-oh I give you my heart
So don't go breaking my heart
I won't go breaking your heart
Don't go breaking my heart
Nobody told us
'Cause nobody showed us
Now it's up to us babe
Whoa I think we can make it
So don't misunderstand me
You put the light in my life
Oh, you put the spark to the flame
I got your heart in my sight
Discussion and Analysis by Humphrey Percy, Chairman and Founder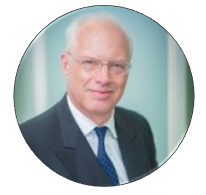 Click Here to Subscribe to the SGM-FX Newsletter