Given its travails in the past weeks, it is refreshing to be able to report that GBP had a better day yesterday and is now trading at GBP/USD 1.1320 and GBP/EUR 1.1570. This was on the back of markets sensing a government u turn on the mini budget statement of Friday 23-09-22 when the UK Chancellor makes his brought forward Budget statement on Monday 31-10-22. Quite where that leaves both the Prime Minister and her Chancellor in terms of credibility is unclear, so expect GBP to give back some of this recovery before bouncing back before…..
Consumer Price Inflation was expected to come in at up 0.3% on the month yesterday which would take year on year inflation down to 8.1%. Ahead of the release the expected rate rise at the next Federal Open Market Committee was for 75bps and 10 Year US Government bonds yielded 3.91%. When the release came out at up 0.4% it was enough to spook the US markets and in particular when it transpired that core inflation was up 0.6% versus 0.4% expected. That meant that the USD was straight back on an upswing in particular against a weak Japanese Yen and now USD/JPY 147.40.
Ahead of the closure of the Bank of England's bond buying window today, the UK yield curve looked both steeper and more traditional, but also marked a return to investors being mostly rewarded for taking longer risk: 3 months 3%, 2 Years 3.87%, 5 Years 4.31%, 10 Years 4.25% and 30 Years 4.60%. The UK has an average government bond maturity of just over 13 years which, given where rates have been, has been overlooked given its advantage to the UK in comparison to both the USA at 5 years and the EU at 7 years. However with the markets in the mood they are at present more significance has been placed on the size of the outstanding debt and the impact of rising rates on servicing that debt.
In case it has passed you by, IST or Istanbul Airport has been voted the world's favourite by readers of Conde Nast Travel. The main reason? IST has a stand out App that allows travellers to plan their journey. IST has soundly beaten Singapore which has an indoor forest, and Seoul that has indoor skating and even Zurich which has such an observation deck that it gets travellers excited-that's enough to get pulses racing in Switzerland. The Conde Nast Travel readership bubble clearly has its priorities clear, while for the rest of us who are capable of following signs and do not require forests or skating or observation decks in an airport, plenty of seating, clean facilities and good coffee shops are quite sufficient. For those who are planning to take advantage of the USD/TRL 18.59 exchange rate by taking their holidays in Turkey, they can experience the wonders of the IST App for themselves and maybe even track down a kebab.
With 95% of the tickets already sold, attention has been turned to the tricky matters of behaviours not normally accepted in Qatar: gay fans will be welcome to hold hands and display rainbow flags; areas will be set up for inebriated supporters to sober up; players who wish to wear "One Love" armbands that highlight discrimination will be governed by FIFA rather than Qatar. That still leaves quite a bit of other behaviour traditionally associated with football fans, but let's hope that playing away will constrain it.
It was this day in 1957 that Elvis Presley released this number which was his 9th Number 1 and which when the movie including the song was made, was considered to be the first rock video ever. Appropriately it stayed in the Billboard Charts for nearly 5 months. Here it is:
The warden threw a party in the county jail
The prison band was there and they began to wail
The band was jumpin' and the joint began to swing
You should've heard those knocked out jailbirds sing
Let's rock
Everybody, let's rock
Everybody in the whole cell block
Was dancin' to the Jailhouse Rock
Spider Murphy played the tenor saxophone
Little Joe was blowin' on the slide trombone
The drummer boy from Illinois went crash, boom, bang
The whole rhythm section was a purple gang
Let's rock
Everybody, let's rock
Everybody in the whole cell block
Was dancin' to the Jailhouse Rock
Number 47 said to number three
"You're the cutest jailbird I ever did see
I sure would be delighted with your company
Come on and do the Jailhouse Rock with me"
Have a Great Weekend!
Discussion and Analysis by Humphrey Percy, Chairman and Founder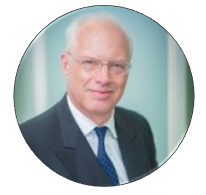 Click Here to Subscribe to the SGM-FX Newsletter