As we start the week GBP is holding up in early trading in Asia Pacific but given the number of commentators writing bearish articles on the likely path of GBP, it will not be a surprise to see GBP lower as we get into the week from its current levels of GBP/USD 1.1375 and GBP/EUR 1.1420. The general thrust is that GBP will become weaker in the next 6 months but should be stronger than it is today in 12 months time. As ever, the accuracy or otherwise of such forecasts will be dependent on how the UK and GBP is perceived in international markets versus other countries. How GBP performs on the charts is a function of the economy rather than vice versa. With the Bank of England joining in over the weekend suggesting a longer recession is in prospect, short term selling pressure looks like outweighing buying.
With expectations now established for the peak of US interest rates being at 5% rather than the previously expected 4.6%, the market has found something else to worry about: if as economic theory has it that it takes between 6 and 18 months for interest rates to achieve the desired effect, that means that at say 9 months, the effect of last week's 75bp rate hike in the US would not be fully felt until August 2023, but the peak of 5% is pencilled in for May/June 2023. So that means that the effect of increasing rates will not be felt for months after the end of the rate rises and therefore that the US economy is facing a deeper recession than is currently priced in. EUR/USD 0.99
More tensions between Turkey and Greece in the Aegean with President Erdogan accusing Greece of "occupying" the Aegean islands. Never letting historical fact stand in the way of a political claim, President Erdogan has ignored the fact that Italy handed over those islands to Greece as part of the post WW2 Paris Peace Treaty. However it is not just words, Turkey is repeatedly violating Greek airspace by sending military aircraft on flights over Greece and some of those flights reportedly carry missiles and armaments. Despite these tactics which are designed to distract from the domestic economic issues in Turkey with c20% inflation and interest rates at 10%, TRL almost at its weakest ever with USD/TRL 18.57.
Lead singer of Scottish band Texas, Sharleen Spiteri celebrates her birthday today (55 for the less gentlemanly who should know better than to mention a lady's age). Both the band's music as well as her 2 studio solo albums occupy places in all discerning fans' collections. Here is Say What You Want:
Twenty seconds on the back time
I feel you're on the run
Never lived too long to make right
I see you're doing fine
And when I get that feeling
I can no longer slide
I can no longer run
Ah no no
And when I get that feeling
I can no longer hide
For it's no longer fun
Ah no no
Yeah, you can say what you want
But it won't change my mind
I'll feel the same about you
And you can tell me your reasons
But it won't change my feelings
I'll feel the same about you
What I am is what you want of me
Yeah, now that I'm not there
I took the tables away from you
It's turned and I don't care
And when I get that feeling
I can no longer slide
I can no longer run
Ah no no
Discussion and Analysis by Humphrey Percy, Chairman and Founder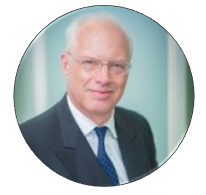 Click Here to Subscribe to the SGM-FX Newsletter