UK Market Poll
The thing about market polls is that they are notoriously unreliable but having said that, it is worth noting where expectations are for the upcoming Bank of England meeting on December 15 as reported by a Reuters poll: Rates up by 50bps taking borrowing costs to 3.50%. This is versus the 11.1% inflation rate in October. In case you are wondering about the size of the poll: 54 economists ( the collective noun for economists is either a deficit or a recession of economists) and all but 2 of the 54 have predicted 50bps. If this proves to be incorrect, the majority view is that rates will increase by 75bps rather than a lower number. However when it comes to where interest rates will peak, the spread is rather wider: somewhere between an optimistic 3.50% and a less positive 4.75%. There are still expectations of a long shallow recession with an end to it pencilled in for H2 2023 and interest rates being reduced in H1 2024. As for inflation and a return to within the 2% Bank of England target rate: Q3 2024 is the expectation. If all this sounds a little too pat, the forecasts are based on past experience and current conditions. Neither are a particularly good guide to the future and especially when it comes to a recession of economists! GBP/EUR 1.1580.
US Federal Reserve
With the last meeting of the FOMC or Federal Reserve Open Market Committee taking place on 13-14 December next week, US interest rate markets demonstrated some nervousness yesterday as some mixed data was being sifted. Although 50bps remains the core expectation for the size of increase next week, there is still some residual feeling that inflation is not vanquished and therefore there may be a case in the minds of the FOMC members for a larger rise ie 75bps. That was enough for the Dollar to strengthen with EUR/USD 1.0545 and USD/JPY 136.50.
Twitter
Just when expectations were lowered for any further dramas following Elon Musk's Twitter acquisition, comes the news that San Francisco's Department of Building Inspection is investigating Twitter HQ for infringements to the building's permitted activities following photos of bedrooms with double beds, wardrobe and slippers being published. Unusual for an office but by no means unknown, facilities that allow tired employees to snatch some sleep before returning refreshed to their desks seem to mesh with EM's call for employees to demonstrate commitment and long hours. Elon Musk himself is leading the way apparently when it comes to sleeping if not on the job, beside his job.
Indonesia and the BBB
BBB or the Bali Bonking Ban has already captured the attention of singletons about to embark on an adventure to this South Eastern Asia holiday idyll. The recent re-articulation of a ban on sex outside marriage by the Indonesian Government is aimed rather more at the domestic LGBTQ community rather than revved up tourists enjoying the Kuta nightlife. What is for sure is that foreign visitors will experience a bargain Indonesian Rupiah trading 9% below where it started 2022. USD/RUP15,517.
Best music to accompany….
Sex as it transpired from a poll released this day in 1988. When the votes were counted it was a clear 1,2,3 result with Neil Diamond leading the foreplay field, followed somewhat surprisingly by Beethoven at second base and with Luther Van Dross in third position-not specified but probably missionary. Strap in and blindfolds on for the rather safe sex choice of Sweet Caroline from Neil Diamond:
Where it began, I can't begin to knowing
But then I know it's growing strong
Was in the spring
And spring became the summer
Who'd have believed you'd come along
Hands, touching hands
Reaching out, touching me, touching you
Sweet Caroline
Good times never seemed so good
I've been inclined
To believe they never would
But now I
Look at the night and it don't seem so lonely
We filled it up with only two
And when I hurt
Hurting runs off my shoulders
How can I hurt when holding you
One, touching one
Reaching out, touching me, touching you
Sweet Caroline
Good times never seemed so good
I've been inclined
To believe they never would
Oh no, no
Have a Great Weekend!
Discussion and Analysis by Humphrey Percy, Chairman and Founder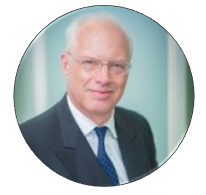 Click Here to Subscribe to the SGM-FX Newsletter