With the fastest hiring rate for 23 years and job vacancies advertised at the highest rate for 3 years, market watchers might draw all sorts of conclusions, but before they do, they should remember where we started from at the low point of the pandemic and lock down one. It's not just anecdotal evidence that points to the hospitality sector suffering in particular: many places this weekend are citing staff shortages and hiring challenges as reasons for either not re-opening or offering a reduced service. And it's not just big cities that have seen a flight of waiting and bar staff, it's also in the countryside where those staff unable to find alternative employment, have quit for cities or home countries, and in many cases for good.
With the 10 year at 1.56% and the whiff of inflation in the air, talk is of a looming taper tantrum when the Federal Reserve reduces its bond buying programme and intimates higher rates. For all sorts of reasons the bond market and its investors are relaxed about that this time around- for the moment at least. The high for the US 10 year back in March was 1.8% and markets have concluded that higher rates are on hold and Jay Powell's soothing comments point to the Fed continuing those easy money conditions . EUR/USD at 1.2165.
If you can't get to your favourite Mediterranean island, you could always buy a piece of it online -although it's illegal. Sardinia is suffering from enterprising Poles, French and Italians in the last week alone who have been caught filling the boots of their cars with Sardinian sand with the aim of selling it on the internet.
The fine is €3,000 a time and in the last month the Sardinian police have recovered more than 100kg of their precious sand. A nice little earner for Sardinia-as long as they catch the perpetrators and…..the sand does not run out.
Carole King's 1971 album went successively Gold then Diamond having sold 10 million in the USA and 25 million worldwide. Carole King turns 80 next year and is still going. Many of her fans forget that her career actually started in 1958 and was given a decent assist by her dating Neil Sedaka who dedicated it to her and then released his evergreen number that still gets us on our feet, Oh Carol. 60+ years later and having acquired an e to add to her original first name, Carole is worth $70 million. Disproving the title of one of her most famous songs, Carole King has enjoyed what is known as a full life; here is It's Too late:
Stayed in bed all mornin' just to pass the time
There's somethin' wrong here, there can be no denyin'
One of us is changin', or maybe we've just stopped tryin'
And it's too late, baby, now it's too late
Though we really did try to make it
Somethin' inside has died
And I can't hide and I just can't fake it
Oh, no, no, no, no, no
(No, no, no, no)
It used to be so easy, livin' here with you
You were light and breezy, and I knew just what to do
Now you look so unhappy and I feel like a fool
And it's too late, baby, now it's too late
Though we really did try to make it (we can't make it)
Somethin' inside has died
And I can't hide and I just can't fake it
Oh, no, no
There'll be good times again for me and you
But we just can't stay together,…
Discussion and Analysis by Humphrey Percy, Chairman and Founder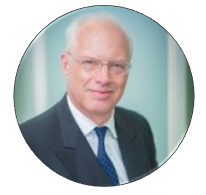 Click Here to Subscribe to the SGM-FX Newsletter