10 distinguished economists headed by Prof Tim Congdon have written a both strong and timely letter that was published in yesterday's Financial Times. What they are warning is that due to the Bank of England's GBP 150 Billion Nov 2020 asset purchase program, the UK is set for above 2% target inflation in 2022/2023. There is more than a prevailing sense of complacency in the markets since most practitioners have never encountered higher inflation rates and an inflation rate of 5% about which those economists are forewarning would have a disproportionate effect on sentiment and therefore valuations and pricing. US President Ronald Reagan's most memorable quote was : Inflation is as violent as a mugger, as frightening as an armed robber and as deadly as a hit man. What has led to the letter is a sharp rise in the quantity of money in circulation in the UK and in the year to February that measure has shot up by more than 15% which is the largest increase for 30+ years. GBP either unaware of this warning or unaware of it enjoying the spring sunshine and breaking through USD 1.40 on a weaker USD.
Greece is the word for tourists
Greece is opening to tourists on May 14 formally but effective April 26 tourists from the EU, USA, GB, Serbia, Israel and the UAE do not need to quarantine if they are vaccinated or test negative for Covid19. Tourism accounts for 20% of Greece's GDP and 20% of all jobs is vital for the economy. SGM-FX sun worshipper, Edwin Holland was dusting off his Speedos in preparation yesterday.
If you are lucky enough to be within striking distance of York, Harrogate, Northallerton or Ilkeley, you will already know and love the Yorkshire institution, Betty's. For the rest of us Betty's provide an excellent mail order service which once they have whisked up your teatime choices of Fat Rascals, Cheeky Little Rascals, Fancies, Sachertorte or Lemon and Raspberry Bites, they will deliver them to your door whether you are in the UK, Europe, South Africa, UAE, Singapore, Australia, New Zealand, Canada or the USA. Best of all you can pay for your order via the SGM-FX card in GBP having converted the currency of your choice.
It was 16 years ago in 2005 that Mariah Carey released this song. Mariah Carey has sold more than 200 million records and is distinguished by being unequivocally the best selling female hit songwriter, the best selling female artist and best selling female record producer. If that was not enough, Mariah Carey is worth approximately USD 520 Million. Here is We Belong Together:
Sweet love yeah
I didn't mean it when I said I didn't love you so
I should have held on tight, I never should have let you go
I didn't know nothing I was stupid
I was foolish, I was lying to myself
I couldn't have fathomed I would ever be without your love
Never imagined I'd be sitting here beside myself
'Cause I didn't know you, 'cause I didn't know me
But I thought I knew everything I never felt
The feeling that I'm feeling now that I don't hear your voice
Or have your touch and kiss your lips
'Cause I don't have a choice
Or what I wouldn't give to have you lying by my side
Right here
'Cause baby
When you left I lost a part of me
It's still so hard to believe
Come back baby please
'Cause we belong together
Who else am I gon' lean on when times get rough?
Who's going to talk to me on
The phone 'til the sun comes up?
Who's going to take your place?
There ain't nobody better
Oh, baby baby, we belong together
Discussion and Analysis by Humphrey Percy, Chairman and Founder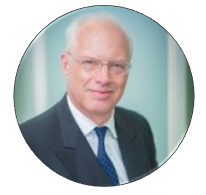 Click Here to Subscribe to the SGM-FX Newsletter