The famous saying denoting hospitality Mi Casa su Casa as in my house is your house may be going the way of all things due to the UK housing affordability ratio reaching historically oxygen sapping heights. Typically over time 5.5-6 times average disposable household income is the accepted norm for a home buyer. Now however that ratio has reached 8.7 and, most worryingly at a time of sharply rising interest rates. Most analysts were either in their strollers or not even a twinkle in the eyes of their parents in 1991 when there was a similar crossing of the affordability ratio into this kind of territory. Those with longer memories going back to the early 90's will recall the concept of negative equity and the consequence of borrowers preferring to leave the problem with their building societies by posting their house keys through the front doors of their building society.
GBP/USD 1.2105.
Q2 2022 saw the US economy contracting once again in an environment of rising rates to suppress the spectre of (even higher) inflation: GDP fell 0.9% annualised. unemployment claims are still below the 270,000-350,000 range that would signal a real rise in unemployment. Add all this up and the market is now seeing/hoping that the latest 0.75% rise in interest rates that we wrote about yesterday will be enough. The USD however reflects a view that it is by no means clear that firstly that latest rise will be enough and secondly that the USA will depart from its historic role as global reserve currency of choice. EUR/USD 1.0150.
Country Garden Holdings Co, China
One of China's largest property companies and one therefore with a commensurately huge number of unfinished projects is beset with the mortgage boycott imposed by the Chinese government as part of its "common prosperity" programme. If all that sounds a bit remote and other worldly, try this: the Chair of CGH is Yang Huiyan is Asia's richest woman (just). Before the turmoil in the Chinese property market Yang Huiyan was worth USD 23 billion but that has now halved to USD 11.3 billion which puts her a whisker ahead of fellow Chinese Fan Hongwei at USD 11.2 billion. USD/CNY 6.75.
Yesterday came the announcement of a huge pink diamond found in the Lulo mine in Angola which weighed in at 170 carats. While not a record breaker in size for clear diamonds , it is the largest pink diamond mined there for 300 years and is a big deal because only one in 10,000 diamonds mined are pink. For diamond geezers the Lulo Rose is a Type ll a and cannot be valued prior to being cut. Put it this way the last mega pink diamond was 59.6 carats and fetched USD 71.2 million in Hong Kong in 2017.
Fans of Ben and Jerry ice cream will know about this flavour which the cult ice cream making duo introduced this day in 1987; the name is both a tribute to and a clever pun on their devotion to the Californian rock band, The Grateful Dead and its charismatic guitarist leader Jerry Garcia. So win win for Deadheads as the band's army of fans are known. Here is their song St Stephen which remains still opaque in meaning 53 years since it was released in 1969:
Wishing well with a golden bell, bucket hanging clear to hell,
Hell halfway twixt now and then,
Stephen fill it up and lower down and lower down again
Lady finger, dipped in moonlight, writing what for?
Across the morning sky.
Sunlight splatters, dawn with answer,
Darkness shrugs and bids the day good-bye.
Speeding arrow, sharp and narrow,
What a lot of fleeting matters you have spurned.
Several seasons with their treasons,
Wrap the babe in scarlet colors, call it your own.
Did he doubt or did he try?
Answers aplenty in the bye and bye,
Talk about your plenty, talk about your ills,
One man gathers what another man spills.
Saint stephen will remain, all hes lost he shall regain,
Seashore washed by the suds and foam,
Been here so long, hes got to calling it home.
Fortune comes a crawlin, calliope woman,
Spinnin that curious sense of your own.
Can you answer? Yes I can
But what would be the answer to the answer man?
Going where the wind goes
Blooming like a red rose breathing more freely
Ride our singin'
I'll walk you in the morning sunshine
Sunshine, daydream, sunshine, daydream
Walking in the sunshine
Have a Great Weekend!
Discussion and Analysis by Humphrey Percy, Chairman and Founder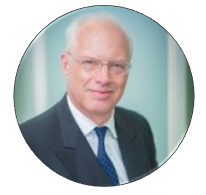 Click Here to Subscribe to the SGM-FX Newsletter