With house prices reported as being up by an annual 10.9% and enjoying the fastest growth for 7 years with a month on month increase of 1.8% in May, what could possibly go wrong? While those in the South might be surprised that the average house price in the UK is GBP243K ( up £24K since 2020), it is very much mixed news both in respect of the stats-some areas are hot, while others are cool/stagnant-and also what such an increase implies. Andrew Sentence, distinguished economist and ex member of the Monetary Policy Committee wrote a timely article in the Times yesterday which described the past 10 years as a lost decade in terms of exercising effective monetary policy which has become in the process somewhat of a lost art. Agree or disagree, he has a point: waiting to manage interest rates until all inflationary warning signals are flashing red will end in tears.
The Reserve Bank of Australia left rates unchanged  reiterating its lower for longer stance despite data showing that the economic output is now above its pre pandemic level. While some had expected Australia to follow the more hawkish stance of New Zealand and its actions last week, the RBA was unmoved in the face of accusations of wrong footing those market watchers. No move up until inflation reaches 2-3% which is unlikely until mid-2023. AUD strengthened initially to 1.2875 versus USD before falling back to 1.2925.
Signs of life in the 19 countries in the Euro with May inflation up to 2% from 1.6% in April. No pleasing some people with economists criticising the ECB until very recently for being insufficiently bold, now donning tin hats and evincing signs of panic. Unemployment in the EU is still at 8% and core inflation is only at 0.9% ( core inflation excludes food and energy which are deemed volatile). This supports the temporary blip argument although some are forecasting EU inflation to reach 2.5% this year-that will certainly test the sang froid of the ECB.
Psychedelic, blues, acid and hard were the various forms of rock music that Canadian-American band Steppenwolf espoused between 1968 and 1972. Human resources management was a challenge for the band with Rushton Moreve developing paranoid tendencies and fearing that Los Angeles would fall into the sea refusing to return there (awkward for a Los Angeles band); and Nick St Nicholas being dismissed after appearing on stage at the Fillmore East wearing only a jockstrap and sporting rabbit ears. Having split in 1972, Steppenwolf reformed for various reunions and tribute bands over the years before finally packing it in in 2019. Having sold more than 25 million records and done wonders for sales of leather vests and jeans, Steppenwolf are still best known for this 1968 anthem, Born to be Wild:
Get your motor runnin'
Head out on the highway
Looking for adventure
In whatever comes our way
Yeah, darlin'
Gonna make it happen
Take the world in a love embrace
Fire all of your guns at once
And explode into space
I like smoke and lightnin'
Heavy metal thunder
Racing in the wind
And the feeling that I'm under
Yeah, darlin'
Gonna make it happen
Take the world in a love embrace
Fire all of your guns at once
And explode into space
Like a true nature child
We were born
Born to be wild
We can climbed so high
I never wanna die
Born to be wild
Born to be wild
Discussion and Analysis by Humphrey Percy, Chairman and Founder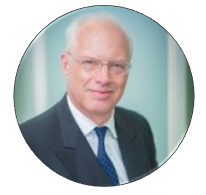 Click Here to Subscribe to the SGM-FX Newsletter