While still 10% below last year, evidence is mounting that hiring is back in some sectors of the UK economy, and is at its highest since March: media and communications +41%, finance +24%, law +42% . At the other end of the scale, retail, recreation and travel are flat to small minus. GBP recovered versus a weaker USD with EUR strengthening further having broken through USD 1.21.
It is testament to the much improved quality of English sparkling wine that some wineries are now gaining plaudits and high marks in international competitions against champagnes. Such a label is Hambledon which cricket lovers will know as the birthplace of cricket and wine lovers for being the oldest English vineyard. The Hambledon Premiere Cuvee Brut NV is 73% chardonnay, 24% pinot blanc and 3% pinot meunier and has received rave reviews from Jancis Robinson and many other international wine judges. At GBP 217.38 for 6 bottles, it works out at GBP 36.23 a bottle. That puts it in the ultra-competitive and crowded sector of the GBP35-40 price point with Veuve Clicquot, Bollinger and Louis Roederer and at just GBP3 less than the excellent R de Ruinart. Owzat?!
Founded back in 1970 and having gone through endless permutations during which 5 members of the band have left this world, the Doobies, Californian rock band and melting pot for many other acts, have clocked up a long service award with 2 of the 6 original line up still there, and playing 50 years on. Back in 1973 I saw them perform from the front row of the Gaumont, Southampton. They may have been designated on occasion as soft rock and blue eyed soul, but that night they were definitely full on loud rock with the result that I had tinnitus for the next 3 days. The Doobie Brothers are a text book example of a band that has made it huge but spent it all. They have sold 40 million albums but are collectively maybe worth $8 million which works out at earnings of $26K each a year which defines their music as more vocational than a means of wealth creation. Here is one of their hits from 1973, the appropriately named:
"Long Train Runnin'"
Down around the corner
A half a mile from here
You see them long trains runnin'
And you watch them disappear
Without love
Where would you be now
Without love
You know I saw Miss Lucy
Down along the tracks
She lost her home and her family
And she won't be comin' back
Without love
Where would you be right now
Without love
Well the Illinois Central
And the Southern Central Freight
Gotta keep on pushin' Mama
'Cause you know they're runnin' late
Without love
Where would you be now – now, now, now
Without love
Have a great weekend!
Discussion and Analysis by Humphrey Percy, Chairman and Founder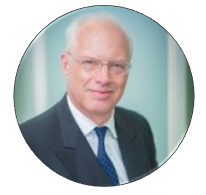 Click Here to Subscribe to the SGM-FX Newsletter