UK Government Borrowing By Numbers
Many people have a disconnect when it comes to linking government finances with their own-bring on the idea of teaching finance as part of the school curriculum-however, yesterday's release showing the government borrowing figures fall into the category of both attention grabbing but so eye watering that many will likely scroll on, but here are those numbers: December borrowing GBP 27.4 Billion, Borrowing for the 9 months to end December GBP128 Billion and the Interest Bill to service the Government's Debt for December GBP17Billion. But the largest number is of course the total UK Borrowing: GBP2.5 Trillion. GBP suitably chastened on these figures: GBP/USD 1.2305.
South Africa
As US Treasury Secretary Janet Yellen lands in South Africa ahead of her planned visits to Senegal and Zambia to boost US influence as South Africa takes over as Chair of BRICS-Brazil, Russia, India, China and South Africa-which was readers may recall originally set up to counter US influence, power cut weary citizens of South Africa may be somewhat bemused by JY's stated mission: to reduce RSA's dependence on coal and to switch to clean energy. Just getting the power stations working to generate electricity is rather higher up the list of priorities for most people! USD/ZAR 17.18
Japan
With a population of 128 million six years ago in 2017 and the prediction that with an ageing population, more female workers and the trend for smaller families well established, that would be a falling figure, it would seem that it is now ringing alarm bells: the population is now 125 million and is predicted to fall to 53 million in the next 75 years. Yesterday Fumio Kishida, Japan's PM raised the stakes and said unless something is done about reversing the trend, it will be impossible for Japanese society to function effectively. With 28% of the population over 65 years of age, it is down to a more enlightened immigration policy or reversing the measly number of births-just 800,000 last year. USD/JPY 130.35
Brazil
When domestic problems look particularly tricky, the age old solution is for the President to take a foreign trip. And so this week President Lula of Brazil paid a visit to neighbouring Argentina which has just as many economic issues as Brazil and proposed (again) for the two countries to explore a shared "trading currency" to reduce dependence on both of their dependencies on the US Dollar. The beauty of that strategy is that on the surface it looks like both progress and action, but in reality it will involve much study over a period that will extend way beyond either of those countries' leaders' longevities. Just to be clear, the putative currency has no name and no timetable and does not involve monetary unification since both the Real and the Peso will continue. Job done.
That's What Friends Are For
For readers with a keen memory this song performed by an all star line up Gladys Knight, Dionne Warwick, Stevie Wonder and Elton John went to Number 1 in 1986, raised a huge amount of money that went to AIDS research and was the biggest selling record of the year.
And I never thought I'd feel this way
And as far as I'm concerned
I'm glad I got the chance to say
That I do believe I love you
And if I should ever go away
Well, then close your eyes and try
To feel the way we do today
And then if you can remember
Keep smilin', keep shinin'
Knowing you can always count on me for sure
That's what friends are for
For good times and bad times
I'll be on your side forever more
That's what friends are for
Well, you came and opened me
And now there's so much more I see
And so by the way I thank you
Oh and then for the times when we're apart
Well, then close your eyes and know
These words are coming from my heart
And then if you can remember
Discussion and Analysis by Humphrey Percy, Chairman and Founder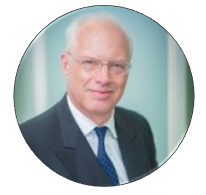 Click Here to Subscribe to the SGM-FX Newsletter