The market is a GBP 2.1 Trillion government bond market and therefore significant enough to attract attention. Nevertheless it is a mature market overseen by the hugely respected Bank of England. Yesterday BoE buying of securities was extended to include Inflation Linked Bonds and this morning it is reported that the BoE may extend its buying beyond the timetable of the end of this week which will discourage further negative sentiment. While we at SGM-FX would never be complacent, unlike some of the reported accounts of the UK market, we do try and maintain some sort of proportion to the 24/7 negativity when it comes to the UK at present. So was GBP yesterday with GBP/USD 1.1070 and GBP/EUR 1.1405. Steady.
That august institution, the International Monetary fund has predicted a 2023 recession and even if it is not a recession, they say it will feel like one. This year global growth is forecast to be 3.2% and next year, 2.7%. Clearly with current interest rates and the predictions of where they are expected to be next year, this is not great, but neither is it (yet) as disastrous as suggested in the light of previous recessions. USD/JPY 145.60.
When understanding the true European situation in respect of natural gas, it is vital to distinguish between price and liquidity. While, as we all know they will properly reassert themselves with liquidity determining price, unlike some reports suggest, that time is coming. The fact is that Europe has largely already identified replacement supplies of natural gas for Russian supply. The price is still admittedly very high. As those supplies are delivered, prices will decline. That is exactly the calculation that European governments are making when they claim that the inflationary impact of higher gas supplies will recede. EUR/USD 0.9705
For those skiers among our readers, they will be sad to hear that North Island NZ ski areas Turoa and Whakapapa have been placed into bankruptcy. The cause? Little snow and what little there was has been washed away by rain. For those UK readers, visiting New Zealand at GBP/NZD 1.98 represents one of the best levels in recent years. Unlike most other destinations.
It was this day in 1963 that the Ronettes peaked at Number 2 with this number which had been endlessly rehearsed by gun toting perfectionist Phil Spector-in fact 42 takes was what it took for the wild haired genius to be satisfied. It is not recorded however if they finally satisfied Phil Spector with the aid of a firearm. Here it is:
The night we met I knew I needed you so
And if I had the chance I'd never let you go
So won't you say you love me
I'll make you so proud of me
We'll make 'em turn their heads every place we go
So won't you, please, be my, be my baby
Be my little baby, my one and only baby
Say you'll be my darlin', be my, be my baby
Be my baby now, my one and only baby
Wha oh oh oh
I'll make you happy, baby, just wait and see
For every kiss you give me I'll give you three
Oh, since the day I saw you
I have been waiting for you
You know I will adore you 'til eternity
So won't you, please, be my, be my baby
Be my little baby, my one and only baby
Say you'll be my darlin', be my, be my baby
Be my baby now, my one and only baby
Wha oh oh oh oh
Discussion and Analysis by Humphrey Percy, Chairman and Founder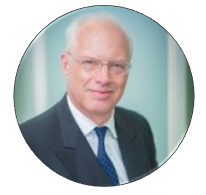 Click Here to Subscribe to the SGM-FX Newsletter