With food price inflation of 14.7% from a year ago, it is clear that UK food buying habits are changing: Aldi and Lidl together now have a market share of 16.4%. That means two things: firstly shoppers are cannier and are seeking cheaper brands as that figure in 2008 stood at 4.4%; secondly the headline is that Aldi and Lidl have overtaken the market leader, Asda which commands 14.3%. Incidentally the stats also show that shoppers have, as a result of the squeeze occasioned by higher energy and food prices, in large part ditched their healthier habits for fresh food and have reverted to frozen food. Back to fried fish fingers then!
GBP/USD 1.1450
As the US went out to vote in the mid term elections yesterday, it was clear that rarely has there been both such dissatisfaction with the Democrat incumbent President and also so much uncertainty given the re-emergence into the race for 2024 of his Republican predecessor. USD accordingly weaker EUR/USD 1.0065.
In case it has passed you by, Bremerhaven is the 4th largest container port in Europe. Most pertinently it is a key hub for auto exports and it is gridlocked in large part due to driver shortages. That means that BMWs, Mercedes, Tesla, Jeep and Renaults are piling up on the docks which is doing harm to Europe's exports and also it means that if you want a BMW for example, the waiting time is now 3 months. GBP/USD 1.1530.
With stats confirming what we all instinctively knew: UK hospitality outlets are seeing a business closure rate of close to 50%. Cost of living increases means that eating out has become less frequent. Yesterday we took a look outside the London bubble with a sweep of the streets around Old Market Square in Nottingham and it was clear that many shops and cafes are indeed boarded up. It was also clear that others offering fresh food, good coffee and smiling service were doing a brisk trade.
This day in 1976 the reformed Fleetwood Mac (again) saw their album Mystery to Me go Gold. Harshly reviewed by US critics who called the album variously boring, old and English(!), Fleetwood Mac could not have cared less as their album sold out. Here is Forever:
Once in everyone's life
You know a feeling has to grow
And you may be having a bad time
And you really shouldn't let it show
You're taking a risk, but it doesn't matter
'Cos you know, you know that it's real
I can't conceal the way that I feel
I can't conceal the way, the way that I feel
How many times have I told you
Oh, I adore you
And if it meant anything at all
I'd do anything for you
But it's too late and I know I'm making
A fool, a fool of myself
But I can't conceal the way that I feel
I can't conceal the way, the way that I feel
Discussion and Analysis by Humphrey Percy, Chairman and Founder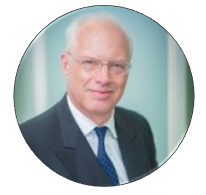 Click Here to Subscribe to the SGM-FX Newsletter