Following the widely expected rise in rates yesterday by the Bank of England, market watchers were sifting through the tea leaves. Ahead of the meeting the Committee was split between raising rates by 0.25% and 0.50%. Once they met however, that became a pretty much unanimous vote for 0.25%. Even more closely watched than the rate increase was the pronouncement by the BoE of inflation now rising to 8% and likely to go beyond that. GBP having been marched up on the back of 0.50% as a possibility, fell back. GBP/USD 1.3170 and GBP/EUR 1.1870.
Following the rise in rates in the USA on Wednesday night, it is worth looking at the yield curve and where the spread between 2 and 10 Year Government Bonds stands as of now: 0.25%. In other words the yield curve has flattened considerably which reflects that due to rates being raised sharply at the near end of the curve, there is a concern that that will in turn dampen economic growth longer term. It also means that there is little incentive to commit funds for 10 years since the return is not commensurate with that commitment. EUR/USD 1.1090.
This British staple dish is under huge pressure as it moves from being a cheap takeaway to a premium one. Harry Ramsden is now charging GBP 8.50 for cod and chips. White fish has gone up 50% in the past year, potatoes are up 30% and mushy peas are up 100%. With energy costs for uncapped small businesses up 400%, fish and chip businesses have declared this being the worst trading environment for a very long time.
Not always popular with his fans and especially when singer Cat Stevens changed his name to Yusuf Islam and espoused the cause of the Iranian Ayatollah Khomeni, it was this day in 1989 that a Californian radio station expressed both its own and its listeners displeasure by taking all of their copies of Cat Stevens' records outside to the parking lot and running them over …………with a steamroller. Truly rock and roll.
Here is Wild World:
Now that I've lost everything to you
You say you want to start something new
And it's breaking my heart you're leaving
Baby I'm greaving
But if you want to leave take good care
Hope you have a lot of nice things to wear
But then a lot of nice things turn bad out there
Oh baby baby it's a wild world
It's hard to get by just upon a smile
Oh baby baby it's a wild world
I'll always remember you like a child girl
You know I've seen a lot of what the world can do
And it's breaking my heart in two
'Cause I never want to see you sad girl
Don't be a bad girl
But if you want leave take good care
Hope you make a lot of nice friends out there
But just remember there's a lot of bad everywhere
Have a Great Weekend!
Discussion and Analysis by Humphrey Percy, Chairman and Founder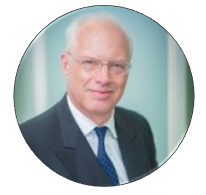 Click Here to Subscribe to the SGM-FX Newsletter