With the good news that employment grew at the fastest rate since 2014 with 257,000 new job joiners on the UK's payrolls, that presents the Bank of England with a dilemma. Having stated that they wanted to see the end of furlough not damaging the labour market before adjusting interest rates and or bond purchases, with that concern allayed, there would now seem a need to stamp on the rising rate of inflation. The dilemma is that along with the Federal Reserve and the ECB, the BoE sees inflation to be transitory, so that mitigates in favour of watching and waiting. Except just this morning inflation has come in at 5.1% which will stoke the act soon activists into calling for early action. Wage inflation is not (yet) rising (much) despite vacancies increasing and the labour market tightening, and that further confuses the picture with the housing market (in places) rising. Helpfully the IMF has called on the BoE not to be hesitant and take action sooner rather than later which is further underpinning GBP with GBP/USD 1.3240.
The country rather than the Christmas bird. At 13.85 versus USD, the Turkish Lira-TRL- has now lost 50% of its value versus USD this year having been as low as almost 15 on Monday. Last week the Central Bank of Turkey sold $2.5 billion in an effort to support TRL. This week so far, a further $1.5-2.0 billion of further sales has done little to stem the fall of TRL. Last week, reserves were reported at $22.47 billion, so these sales are very significant and especially so given that there are $45 billion of swaps outstanding which means that the reserves are net negative. With 5 year Turkish credit default swaps trading at over 5%, international commentators are unanimous that a new approach is required. If Turkey wants to dust off a case study as to how ineffective central bank intervention can be in the face of market forces, they should look up 16 September 1992 and what ended with Chancellor Lamont on the steps of the Bank of England very publicly throwing in the towel.
Great British Intelligence Test(GBIT)
No not a contradiction in terms, but an accredited measurement system published in the British Medical Journal that has come up with some interesting results: 329 aerospace engineers or rocket scientists plus 72 neurosurgeons or brain surgeons and 18,257 members of the British public or never mind were measured and compared for intelligence. 12 tasks were set including planning and reasoning, memory tests and emotion processing abilities. The rocket scientists and the brain surgeons were equally matched but compared to the general population, brain surgeons were able to problem solve faster but had a slower memory recall speed. But overall the 3 categories were equally matched when measured for intelligence. Next time readers go for brain surgery, they might want to think about all this. No mention of FX dealers in the study-phew-GBP/EUR at 1.1710.
Bad News? Shoot the Messenger.
In these increasingly fractious times, we can be thankful that the year is not 1932 and that most of our readers do not live in the Soviet Union. The then Soviet policy of collectivization was failing and the population was starving. Stalin was unwilling to hear any criticism and belittled one of his closest advisors who dared to raise his concerns despite those who had previously failed to hit their grain production targets being put on trial, accused of sabotage and shot. Those productivity targets were always going to be tough to hit with individual regional targets exceeding the total grain crop of the entire Soviet Union. Stalin suggested that Comrade Terekhov should leave his post of provincial committee secretary and as a member of the Ukraine Central Committee and instead that he should join the Writers Union. That way he could write fables and fools could read them. Ouch.
Discussion and Analysis by Humphrey Percy, Chairman and Founder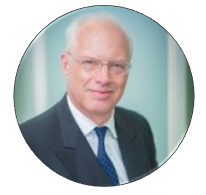 Click Here to Subscribe to the SGM-FX Newsletter