As well reported the ONS yesterday announced that those in employment declined by 52,000 in the past 3 months and the number of vacancies stands at 1.23 million. Unemployment declined by 0.2% and is at the historically low figure of 3.6%. The conclusion is that very few people seeking work are finding it hard to secure a job assuming that they are mobile. However if one expands the definition of unemployment to encompass those who are not only unemployed plus those who are claiming out of work benefits, and that 3.6% number looks quite different: 13% nationally and 20% in major cities Birmingham, Glasgow and Liverpool. So what constitutes that more widely defined breakdown apart from unemployed? The categories of students, long term carers, retired and other have remained broadly unchanged, but the big increase is in long term sick which has increased by 402,000 in the past 3 years. GBP/USD 1.1880.
From Eurostat came the news that the 19 countries that comprise the Euro had a trade deficit with the rest of the world of EUR 34.4 billion at end September versus a surplus of EUR 6.7 billion 12 months previously. Beneath that relatively small and widely expected deficit figure were much larger numbers: deficit with Russia EUR 115 billion for the first 8 months of 2022 and a deficit with Norway of EUR 71 billion for the 9 months and with China a colossal EUR 300 billion deficit for the 9 months.
EUR/USD 1.0370.
What a muddle: having announced that crew could choose gender neutral uniform as recently as September, the airline has selected maximum reverse policy thrust (if only that were possible) for the dress code on the flight taking the England World Cup Team to Qatar next week . The plane will display a LGTB icon and will be named Rain Bow. So far so good. But this is where it gets more tortuous: the crew will not be free to choose a gender fluid uniform but will be obliged to adopt dress appropriate to a country less accepting of non binary identities and less accepting of self expression when it comes to dress. Guess those angel wings will definitely have to stay behind then.
The rich seam that is Elon Musk when it comes to market commentary is hardly surprising given his business and industrial interests which range for example from EVs to social media and space exploration. What is even less surprising as we suggested a couple of weeks ago is the inevitable clash between the entrepreneur and the corporate governance lobby. The latest spat which is now in court concerns Elon Musk's pay package at Tesla which was signed off by the Board in 2018.: this is a 10 year package designed at keeping him interested in and focused on Tesla. The amount? USD 56 billion, in a range of incentives which centre around him being able to purchase shares at discounted prices when targets are met. The lawsuit suggests that firstly the targets were easily achievable and secondly, that the Board was insufficiently strong and also lacked independence given that EM populated the Boardroom with his pals and also his brother. Given that 70% of shareholders voted for the colossal pay package and also-difficult to recall this-in 2018 the company was at an early and vulnerable stage of its evolution and consequently cash strapped which prevented it paying cash to its Founder and CEO, the expectation is that the lawsuit will fail, although the corporate governance challenge will linger on…and on. Tesla shares still firm but less than half their $400 peak in January 2022 at USD 191 giving a market cap last night of USD 598 billion.
If you had been in New York's best known concert venue this day in 1978, you would have noticed two things-at least-first the soon to be really famous band, Queen and secondly on stage a row of almost naked rather overweight ladies on exercise cycles. In these days of PC it is unthinkable, but the band had a brainwave: to publicise their new single with an eye catching stunt. And the song? Fat Bottomed Women:
Are you gonna take me home tonight?
Aah, down beside that red fire light
Are you gonna let it all hang out?
Fat bottomed girls
You make the rocking world go 'round
Hey!
I was just a skinny lad
Never knew no good from bad
But I knew life before I left my nursery
Left alone with big fat Fanny
She was such a naughty nanny
Heap big woman, you made a bad boy out of me
Hey, hey!
I've been singing with my band
Across the wire, across the land
I seen every blue eyed floozy on the way, hey
But their beauty and their style
Went kind of smooth after a while
Take me to them dirty ladies every time
C'mon
Oh, won't you take me home tonight?
Oh, down beside your red fire light
Oh, and you give it all you got
Fat bottomed girls
You make the rocking world go 'round
Fat bottomed girls
You make the rocking world go 'round
Discussion and Analysis by Humphrey Percy, Chairman and Founder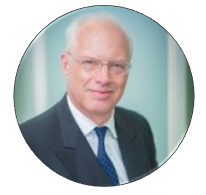 Click Here to Subscribe to the SGM-FX Newsletter