Economists professed disappointment at yesterday's release of the 1.8% rebound in the UK economy in May and GBP sold off accordingly. While housing starts and manufacturing showed improvement, this was not enough for the economists. May was the month that the UK was still pretty much fully locked down and in addition was enjoying unseasonably great weather. A case for another definition courtesy of Lawrence Peter ( the inventor of the Peter principle in which each employee in a hierarchy tends to rise to the level of his incompetence and stays there): An economist is someone who will know tomorrow why the things he predicted yesterday didn't happen today.
Florida attractions Magic Kingdom and Animal Kingdom plus Disneyland Paris, Tokyo and Shanghai are all open and from today EPCOT and Hollywood Studios will also re-open. Less positively only a month after reopening, Disneyland Hong Kong is shutting again which is bad news for 47% owner Disney but worse for the remaining 53% owned by Hong Kong. Disneyworld Florida costs GBP 60 per day for a child and a 3 day pass for a family is therefore no small part of the holiday budget-please note no special discounted ticket offers from the Disney empire which is one of the world's leading brand managers and especially protective of their own. Disneyland Paris is currently offering a 3 day pass for a child at GBP 169 or GBP 56 a day. Mickey Mouse enthusiast SGM-FX's IT guru, Michael monitoring this closely and has the T shirt to prove it.
Owned by Diageo, from next year JW will be sold in paper bottles. Environmentally friendly Diageo seek to reduce the use of plastic and presumably glass hence the move into whisky bottles made of wood pulp. To reduce any suggestion of their contributing to the use of plastic and in an effort to encourage drinkers to get through the Red/Black/Gold/Blue JW more quickly, the inside of the paper bottles will not be treated with plastic coating. Scottish police will no doubt welcome the consequent  reduction in broken heads when in future over refreshed drinkers adopt the traditional end to a Scotch fuelled evening with a "Glasgow Kiss."
The 9th century Bishop of Winchester pronounced that: …"If thou dost rain, for 40 days it will remain, St Swithins Day if thou be fair, for 40 days will rain na mair."
So let's hope that it stays dry and bright today!
Discussion and Analysis by Humphrey Percy, Chairman and Founder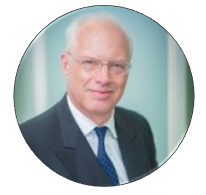 Click Here to Subscribe to the SGM-FX Newsletter