Market news was dominated yesterday by the announcement of a deal between Europe and the UK. Still doubt on whether the UK Parliament will ratify it, but for those European couch potatoes among you with nothing better to do tomorrow, Saturday, you can watch the UK Parliament on live TV from 1030 CET. Those sages at Deutsche Bank have expended time and effort in concluding that Boris Johnson has no more than a 45% chance of getting the deal through Parliament. This must go down as the latest example of a meaningless estimate in the long running Brexit saga since many of the MPs due to vote are still uncertain as to how they will cast their votes. GBP experienced another day with a range of more than 2 cents versus the USD which does reflect that uncertainty. At SGM-FX Head Quarters we are hoping that our MPs see sense and conclude that approving a deal is better than not approving a deal. Alarm clocks are being set for a very early start on Monday so that whatever happens, our clients will be able to navigate their way through next week's twists and turns in the market.
For Alitalia the European air share war is finally over: long term Italian loss maker Alitalia looks well on the way to being absorbed into Germany's Lufthansa after failed talks with Delta. Lufthansa's European airline roll up strategy has already claimed the scalps of Swiss, Sabena/Brussels Airlines, German Wings and Austrian Airlines and has one of the largest fleets in the world now comprising 700 aircraft.
Wassat? I hear you say! This is the labour system in Qatar which ties migrant workers to their employer and requires them to have their company's permission to leave the country. With the Football World Cup less than 3 years away Qatar's rulers have pledged to consider amending this law. Qafala in Arabic means sponsorship but this must rank as the strictest definition of sponsorship at least to a Western reader! While Qafala would never of course be appropriate in the UK, it does have a certain appeal when it comes down to tracking down some of SGM-FX staff on occasion-no names of course, "Budapest" Euan….!
Discussion and Analysis by Humphrey Percy, Chairman and Founder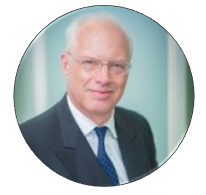 Click Here to Subscribe to the SGM-FX Newsletter