Inevitably, given that the market had collectively decided that a rate hike of 0.15% was a nailed on certainty, when the Monetary Policy Committee met yesterday and concluded that they would leave rates unchanged, GBP sold off sharply. Growth expectations for 2021 and 2022 were cut from 7.25% and 6% to 7% and 5% respectively. The inflation expectations are that from the 3.1% at the end of September, inflation would increase to as much as 5% by April next year when it will peak. No doubt analysts will pour over every Delphic syllable from the MPC over the weekend and will probably conclude that the BoE has in fact left the door open to a rate rise(s) if energy costs and other drivers show no signs of levelling off, but meanwhile it is clear that the MPC wants to wait and see what effect the end of the furlough scheme has on the economy before surrendering to the inflation worriers. GBP/USD at 1.3490 at London opening.
South Africa is the world's 5th largest coal producer, employs 90,000 miners and the coal industry generates 80% of the country's electricity. And this is not helped by the current soaring unemployment and frequent black outs. All this burning of coal is causing health problems and premature deaths-5,000 South Africans die each year in the coal belt of asthma largely because the government's own air quality standards are not enforced. This comes at a real economic cost estimated at USD 2.37 billlion which is the annual cost of the health impacts from Eskom's emissions alone. In case you are wondering RSA is the world's 12th largest greenhouse gas emitter and so nations including the USA and the UK are offering RSA USD8.5 billion to move away from coal. USD/ZAR at 15.23 last night.
New from Hamilton, in the Waikato region of North Island, New Zealand that the world record is about to be shattered by a self-seeding potato that has grown to a giant size. The current world record is 4.98KG and that potato was grown in the fertile Somerset soil at Shepton Mallettt, UK. Not only does the one from Hamilton, NZ look set to dwarf that UK record at 7.8KG, but it has a name: Doug. The size of a small dog, Doug is being wheeled around town in a small cart and is being shown off to the citizens of Hamilton. Alas Doug is drying out fast and so is destined to be turned into potato vodka very soon now-quite a lot of potato vodka in fact….! NZD stronger on this breaking potato news with GBP/NZD at 1.9010.
No not a typo, I am referring to the electrical goods shop rather than Britain's favourite takeaway. Starting in just over a week a trial will be run within London and will cover 12 boroughs: Currys will offer 1,800 products all weighing less than 7KG which will, if required, be delivered within 30 minutes but must be ordered 2 hours before Currys closes which is at 2000hrs most days. That means that should you live in London and require a printer cartridge or even a small coffee machine at short notice but cannot be bothered to visit the shop or even wait for the delivery of an online order, it can now be swiftly delivered to your home or place of work by an Uber rider at a cost of just GBP5.
It was this day in 1977 that OO announced that he was leaving British glam rock, doom metal, glam metal, classic rock band, Black Sabbath which, to the ears of his devoted band of heavy metal fans sounded outrageous. They had no idea what OO could deliver in the way of outrageous, but that was all in the future in those far off innocent days. Due to the substance abuse, alcohol, fighting and women together with his legendary lifestyle, OO was quoted at long odds to make it into the 1980's. Apart from all of the above, Black Sabbath and OO also were fascinated by and more than dabbled in the occult. Here is The Wizard, one of their best(?!) songs:
Misty morning, clouds in the sky
Without warning, the wizard walks by
Casting his shadow, weaving his spell
Funny clothes, tinkling bell
Never talking
Just keeps walking
Spreading his magic
Evil power disappears
Demons worry when the wizard is near
He turns tears into joy
Everyone's happy when the wizard walks by
Never talking
Just keeps walking
Spreading his magic
Sun is shining, clouds have gone by
All the people give a happy sigh
He has passed by, giving his sign
Left all the people feeling so fine
Never talking
Just keeps walking
Spreading his magic
Have a Great Weekend!
Discussion and Analysis by Humphrey Percy, Chairman and Founder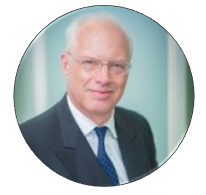 Click Here to Subscribe to the SGM-FX Newsletter