With the UK jobless rate falling to a 2 year low of 3..9% and average weekly earnings rising by 4.8%, a rate rise to 0.75% tomorrow by the Bank of England looks all but certain. GBP/USD 1.3070.
Following buoyant 2021 profits of EUR 389 million, Bentley has announced that from 2025 it will roll out a new electric model every year. A very creditable profit result given that in 2020 Bentley only managed EUR 20 million and luxury motors have not been uppermost in most people's' minds during Covid.
Just as we were beginning to calculate just how high pump prices had to reach before motorists chucked their car keys in the drawer and caught the bus, oil falls 12% and is now below $100 per barrel.
Given the recent gyrations it would be premature to say that the market had now reverted to where it was, but hope indeed that the spectre of unaffordable fuel has diminished-for now.
Meanwhile in France after many many years of lobbying and guerrilla warfare at times, France's Interior Minister has announced that France will consider allowing Corsica more say in charting its own future even going so far as to use the word "autonomy" which would be music to the many areas of Europe keen to secede from their countries, notably Catalonia in Spain. EUR/USD 1.0965.
This day in 1971 at the 13th Grammy Awards the pop duo Simon and Garfunkel scooped most of the big awards with this song which remains an icon of the 70's and the history of pop.
When you're weary
Feeling small
When tears are in your eyes
I'll dry them all
I'm on your side
Oh, when times get rough
And friends just can't be found
Like a bridge over troubled water
I will lay me down
Like a bridge over troubled water
I will lay me down
When you're down and out
When you're on the street
When evening falls so hard
I will comfort you
I'll take your part
Oh, when darkness comes
And pain is all around
Like a bridge over troubled water
I will lay me down
Like a bridge over troubled water
I will lay me down
Discussion and Analysis by Humphrey Percy, Chairman and Founder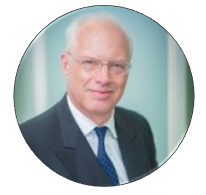 Click Here to Subscribe to the SGM-FX Newsletter