Back in August 2014 an ambitious ex banker had just been appointed Minister for the Economy in France and his name of course was Emmanuel Macron. Keen to make his mark and seeing Uber as a source of growth and new jobs, Macron invited the founder of Uber, Travis Kalanick in for a meeting and brushing aside advice that French taxi drivers would not welcome Uber as a competitor, the future President threw his full support behind Uber. The result was twofold: firstly Paris became the first European city to host Uber taxis and secondly protests from those same French taxi drivers quickly turned violent. Commissioner Nellie Kroes and Dutch Prime Minister Mark Rutte were swift to follow the example set by Emmanuel Macron and also supported Uber. As today's papers report, a leak involving 124,000 emails(so quite a big one) suggest that those politicians may not have been squeaky clean on the actualite when it came to licensing Uber.
A quick snapshot shows that 10 Year US Treasuries are yielding 3.08%, NYMEX WTI oil is $105, gold is $1,741, USD/JPY 136.08 and GBP/USD 1.2020.
The production of world famous Italian cheese Parmigiana Reggiano is under threat due to the searing heat in Northern Italy and the consequence reluctance of the cattle to maintain their normal production of milk which has been further impacted by a reduction in their feed again due to the extreme temperatures. Air conditioned stables are being designed but the reduction in supplies plus the increased costs of production mean only one thing for consumers and that is more expensive Parmigiana Reggiano.
EUR/USD 1.0185.

These two wine making grapes that have only been partially successful to date in the UK are set for a big increase due to climate change. While 2018 was the best year for UK wine to date, in the next 20 years we will see wine production and quality mirroring 2018 most years rather than as an exception. It does look as if British drinkers are overcoming their preference for the snob appeal of French Champagne over English (or Welsh) Sparkling Wine which has in the past year or so developed its own cachet. On Saturday night, the various bottles of fizz uncorked as we looked over a view of the Weald of Kent that has remained unchanged for hundreds of years were all English Sparkling Wine from Chapel Down. In years to come Chapel Down will likely be vying with the best Burgundy vineyards to produce full and rounded white and red wines.GBP/EUR 1.1805.
As in miracle, this is the pill that will take care of a hangover: simply take two pills between 1 and 12 hours before going out on the lash and suffer no hangover symptoms. At GBP2 for each pill it is not cheap and is now on sale in the UK. If you are interested in the how, taking the pills before drinking means that the alcohol is broken down into Co2 and water therefore becoming harmless although the 14 units per week rule is still very much in place-a healthy liver is still a requirement for once one gets past the crushing headache and nausea of a full blown hangover. The miracle pills if one can call them that are now available on the Myrkl website.
It was this day in 1969 that the Rolling Stones released this gem; it started life as a Country song based on a Hank Williams song called Honky Tonk Blues but once Mick Jagger and Keith Richards turned it into their brand of Rock, it was set for a 50 year plus career as a get the party going song. Here it is:
I met a gin-soaked, bar-room queen in Memphis
She tried to take me upstairs for a ride
She had to heave me right across shoulder
'Cause I just can't seem to drink you off my mind
It's the honky tonk women
Gimme, gimme, gimme the honky tonk blues
I laid a divorcée in New York City
I had to put up some kind of a fight
The lady then she covered me with roses
She blew my nose and then she blew my mind
It's the honky tonk women
Gimme, gimme, gimme the honky tonk blues
It's the honky tonk women
Gimme, gimme, gimme the honky tonk blues
It's the honky tonk women
Gimme, gimme, gimme the honky tonk blues
Discussion and Analysis by Humphrey Percy, Chairman and Founder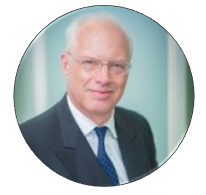 Click Here to Subscribe to the SGM-FX Newsletter