Hopefully a positive sign with Sheikh Tahnoon Al Nahyan, brother of the de facto ruler of the UAE visiting this week Ali Shamkhani, Secretary of the Iran Supreme Security Council to discuss improved bilateral relations. This follows exploratory talks in 2019 which did not progress, so hopefully this week's meetings augur well for some real progress. USD/AED at 3.67.
With stock market volatility having spiked up last week on the back of the Covid variant fears and the consequent potential impact of the US economy, those investors hoping for a Santa Claus rally have been dusting off the stats books and have discovered that in 18 out of 19 years following a spike in volatility at this time of year, the market has been higher 1 year later. Without pouring cold water on all that, it is worth remembering that history is not necessarily a good guide when such an extra-ordinary and hopefully one-off event such as Covid strikes. With the Dow at 34,580 and 2,000 points off its high a few weeks ago, those seeking that Santa Claus rally, are keener on the stats story than the historical argument.
Senator Bob Dole, US Senator RIP
With Bob Dole departing this world yesterday aged 98, it is worth remembering him not only as a successful politician but also an accomplished wit; here is an example on the occasion when he saw President Jimmy Carter, President Gerald Ford and President Richard Nixon together at the White House: "There they are: Hear No Evil, See No Evil and Evil."
With President Putin of Russia having deployed 70,000 troops on the Russian side of the Ukraine border, fears are growing that Russia is planning to invade Ukraine early in the New Year. A high level teleconference has been arranged tomorrow between President Putin and President Biden. Given the stakes being so high it is expected that the market will react negatively to this escalation this coming week. EUR/USD 1.1310 in early Asia Pacific trading.
Led Zeppelin released this number this day in 1969 and it took all of a month to reach number 4 in the Billboard 100. Their music was good enough to earn the band fame but combined with their reported notorious bad behaviour-trashing a room in the Tokyo Hilton, riding a motorbike through their rented home, the Riot House and throwing TV sets from high rise hotel rooms into swimming pools, it earned them the soubriquet of the Biggest Band in the World. Here it is, one of the greatest songs from the Biggest Band in the World:
You need cooling
Baby I'm not fooling
I'm gonna send ya
Back to schooling
A-way down inside
A-honey you need it
I'm gonna give you my love
I'm gonna give you my love
Want to whole lotta love
Want to whole lotta love
Want to whole lotta love
Want to whole lotta love
You've been learning
Um baby I been learning
All them good times baby, baby
I've been year-yearning
A-way, way down inside
A-honey you need-ah
I'm gonna give you my love, ah
I'm gonna give you my love, ah oh
Whole lotta love
Want to whole lotta love
Want to whole lotta love
Want to whole lotta love
Discussion and Analysis by Humphrey Percy, Chairman and Founder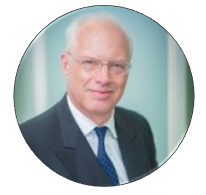 Click Here to Subscribe to the SGM-FX Newsletter