A further 262,649 job cuts in July were announced by U.S. employers yesterday reflecting more heat going out of the pre Covid U.S. employment market. This represents an increase of 54% over June's figure and brings the total cuts year to date to 1.85 million. The record was set in 2001 when just under 2 million jobs were cut. The U.S. Labor Department publishes its closely watched and broader employment report later today. These employment statistics are more uncertain and less predictable than for many years-for example June surprised on the upside with 4.8 million new jobs whereas July is expected to see non-farm payrolls increase by 1.6 million. So a key release later today but within these confusing numbers one thing is sure: a large number of jobs have disappeared permanently. As for what replaces them in the post Covid world, it is too early to say.
Turkey and South Africa
The expensive defence of the Turkish Lira has seen the defensive psychological barrier of 7 versus USD breached this week. Yesterday was a very bad day for the Turkish authorities with the TRL depreciating 3.2% versus USD on concerns about how much is left in the tank since the start of the USD selling by Turkey-more than $65 Billion. This has been exacerbated by the outflow of capital from the Turkish market leading markets to expect that there will soon be a limit on the amount of USD buying permitted to Turkish citizens.
Real value for USD and GBP buyers of South African Rand-ZAR with the exchange rate now at its most advantageous for 3 months and in the past 7 trading sessions having depreciated by nearly 7% due to fears of spreading Covid and also poor employment releases-Q1 unemployment at 30.1% of the workforce.
Better known as Christine McVie, Birmingham, UK born Christine started life as a sculptor having studied classical music and played the piano. In 1969 she married John McVie of Fleetwood Mac and in true romantic style spent their honeymoons separately with their respective bands, Fleetwood Mac and Chicken Shack. It was this day 50 years ago in 1970 that Christine McVie joined Fleetwood Mac and the rest is true rock and roll history with hits, break ups, divorces and much more right up until now which finds her back with Fleetwood Mac and worth more than USD 65 million. 77 divorced three times and currently single while showing no sign of losing her enthusiasm for music, Christine has collaborated both musically and more with many other music icons over the past 50 years including Christopher Cross and Dennis Wilson the Beach Boys drummer and the only surfer of the group(!). Here is one of my all-time favourite Fleetwood Mac songs written in 1976 and performed flawlessly so many times by Christine McVie:
Songbird
For you, there'll be no more crying.
For you, the sun will be shining.
And I feel that when I'm with you,
It's alright, I know it's right.
To you, I'll give the world.
To you, I'll never be cold.
'Cause I feel that when I'm with you,
It's alright, I know it's right.
And the songbirds are singing, like they know the score.
And I love you, I love you, I love you, like never before.
And I wish you all the love in the world.
But most of all, I wish it from myself.
And the songbirds keep singing, like they know the score
And I love you, I love you, I love you
Like never before, like never before, like never before.
Have a wonderful sunny and restful weekend!
Discussion and Analysis by Humphrey Percy, Chairman and Founder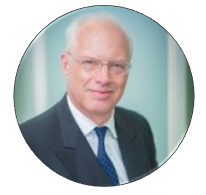 Click Here to Subscribe to the SGM-FX Newsletter