It is all too easy to lose sight of the bigger picture when analysing the weekly U.S. jobless claims which for the week ending 14-11-20 saw a rise of 742,000 as further business closures to combat rising Covid infections took their toll. This compared to 711,000 the previous week and a forecast of 707,000. To put these numbers in perspective, the peak of U.S. jobless claims in the global financial crisis of 2008-2009 was 665,000. Claims are of course a very important part of the picture, but the key statistic in any economy is the number of jobs created or lost over a period. In March and April 2020, 22.2 million jobs were lost in the USA. To date only 12.1 million of those jobs have been recovered. USD unmoved on the release.
Oil was on the skids last night on Covid effect fears on global demand. WTI was at $41.52. More positively for oil, OPEC+ are reported to be considering a delay in the scheduled January 2021 boost of 2 million barrels a day in output. As we have written before, despite vaccine optimism there is still an effective cap on oil prices. Meanwhile Russia and Saudi Arabia are both exporting approx 1.6 million barrels of oil per day to China and the hope is that level of demand will be maintained as a key driver of the global economy.
It was this day in 1972 that Elton John released Crocodile Rock which was his first Number 1 in the USA and went Gold within 2 days of its release. Due to a less than hip ex colleague of mine who at the time of Elton John's knighthood ceremony was the Queen's Lord Chamberlain, Elton was announced as John Elton, a mistake that was immediately rectified and the newly ennobled Sir Elton John emerged from Buckingham Palace. Back in 1979, the then Mr Elton John was the first Western rock artist to play in the Soviet Union following in the footsteps of pop stars Cliff Richard and Boney M. Tickets were priced at 8 Roubles which was the same amount of the average daily wage at that time. Elton played 4 concerts in each of St Petersburg and Moscow which were all sold out. USD v Russian Rouble untroubled on this anniversary at 76.4.
I remember when rock was young
Me and Susie had so much fun
Holding hands and skimming stones
Had an old gold Chevy, and a place of my own
But the biggest kick I ever got
Was doing a thing called the Crocodile Rock
While the other kids were rocking 'round the clock
We were hopping and bopping to the Crocodile Rock, well
Crocodile rocking is something shocking
When your feet just can't keep still
I never knew me a better time and I guess I never will
Oh, lawdy mama those Friday nights
When Suzie wore her dresses tight
And the Crocodile rocking was out of sight
Have a great weekend!
Discussion and Analysis by Humphrey Percy, Chairman and Founder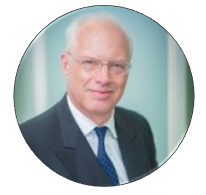 Click Here to Subscribe to the SGM-FX Newsletter