In my experience it is August each year when trading bosses are relaxing on the Algarve/ In the South of France/ In the Hamptons when newspapers and wire services desperate for stories and having found nothing of any possible interest to their readers from the seconds/thirds in command of trading desks turn to stories which belong more correctly in the bin.
Yesterday it seemed despite the grey skies, single digit Celsius temperatures and driving rain to be…well August and the story run by The Sun on line in case you missed it was…. Prince Charles had an illegitimate son with Camilla Parker Bowles 53 years ago when Prince Charles was 17 and Camilla was 18!! That son who styles himself "Prince Simon" is demanding a DNA test and confidently expects once the result is known to be embraced by the Royal Family and further claims that Princess Diana knew all about it!!
Meanwhile back in the real world, GBP weakened by half a cent, WTI oil was at $54.79 on the back of OPEC supply cuts and economic sanctions against Venezuela, FTSE closed a little higher at 7034 and Conservative MPs catchily styled as The Alternative Arrangements Working Group collected at Downing Street to debate something called The Malthouse Compromise on the Irish Backstop. If it wasn't so desperate it would definitely qualify for entry to the Silly Season stories!
Have a great day!
Discussion and Analysis by Humphrey Percy, Chairman and Founder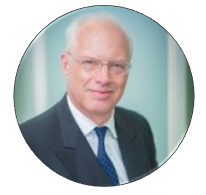 Click Here to Subscribe to the SGM-FX Newsletter