Oil WTI easier at $56.32, FTSE at 7134 and Dow at 25,819. GBP has given up the gains made last week and is now back to previous levels against USD and EUR as markets weigh the likely path towards 29-03-19 and more immediately to 12-03-19.
With just over a week to go until the key votes on Brexit next week, the schematic below describes the path towards resolution on the past months of turmoil in UK politics which has flowed through into world markets given not only the effect on the UK and GBP but also the impact on the Eurozone. What the chart does NOT show is what might happen in the words of PM Harold Macmillan when asked what he most feared as a politician: "Events dear boy, events." With the previous history on Brexit, markets and clients would do well to bear that in mind!
Supermarkets and Brexit Deal-less: Spam, Spam, Spam?
Taking our minds neatly off the competitive pressures that they are all under all the way from M&S to Sainsbury's (perhaps with the exception of Tescos which is making a stronger fist of things than some others,) we are being warned by supermarket chiefs that we might face shortages of fresh food together with price rises and fewer food choices if we Brexit with NoDeal.
Logjams at the borders will cause problems for lorries backed up with fresh produce becoming …less fresh. The last time we remember similar problems with food supplies was during the fuel protests of 2000 which forced some supermarkets to ration milk and bread.
Britain imports approximately 40% of its food with some coming in by airfreight but most by road and most via Dover. At peak times 130 lorries per day come through Dover just with citrus fruit. 
While some food with a longer shelf life can of course be stockpiled, options are limited on fresh produce. In the short term we will all have to get used to eating an English apple rather than a Spanish orange. However markets always self correct so don't expect Spanish suppliers to shrug their shoulders and leave their exports rotting in the sun! 
Meanwhile dust off your memories and watch the Monty Python Spam sketch
-it might just come in useful!
Discussion and Analysis by Humphrey Percy, Chairman and Founder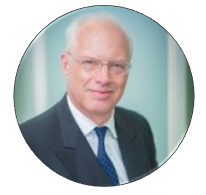 Click Here to Subscribe to the SGM-FX Newsletter