No Deal Exit Off The Table?
With UK MPs due to debate a number of amendments to TM's Brexit Deal this evening at 7pm, markets are pricing in the assumption that a No Deal Brexit is off the table. GBP is set for its best monthly performance for a year so what could possibly go wrong?
The European Research Group of MPs believe that no deal is better than a poor deal. Funnily enough the Prime Minister believed that until she put her deal on the table which has the dubious distinction of being the least worst bad deal. GBP remains steady and holding above USD1.31.
Suppose just suppose that perceptions do change after tonight that a No Deal is still a possibility, GBP will look very different tomorrow morning. For those GBP sellers needing to buy USD and EUR it would look sensible to hedge all or a good part of their exposures. The old adage, Buy the Rumour, Sell the Fact may be apposite in the next 24 hours.
Elsewhere gold remains above USD 1,300 per ounce which is a 7 month high and symbolic of the uncertain world we find ourselves in with Trade talks, the sellotaped temporary fix on the US Shutdown and European politics all in the mix and adding up to a potent brew of market moving factors.
So here we go again in the drama which hopefully is not going to turn into a full blown crisis in UK politics. Buckle up and see what happens this evening!
Discussion and Analysis by Humphrey Percy, Chairman and Founder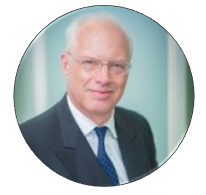 Click Here to Subscribe to the SGM-FX Newsletter