Good news from Asia with reports on substantial progress on negotiations between the US and China on trade. Chinese stocks rose 5.6%-the most since 2015- accompanied to a much lesser extent by all other Asian indices. 
GBP remains firm against EUR and USD which weakened slightly against the EUR. Now with news from the desert of Sharm al Sheik that the Prime Minister is contemplating extending the 29-03-19 leave date from the EU, markets are buying GBP. Also Labour are now backing a second Referendum which is also giving markets cheer- another case of buy the rumour sell the fact..!?.
FTSE slightly firmer at 7183 and Dow Jones strong at 26,205 on President Trump postponing the date for boosting tariffs on Chinese imports. Oil WTI down 3% at $55.31.
Emerging Markets and Forex Risk
During the 1980s and 1990s emerging and frontier market currencies were much more risky than they are today. Crises in Africa and Latin America meant that volatility and price spikes were a normal part of life. Between 1987 and 1994 almost a quarter of those currencies including Russia, India and Brazil fell by 20% or more against the USD. That fell to less than 15% between 1995 and 2002 and to less than 5% between 2003 and 2017. While there will always be significant price moves in these currencies, it is notable how much less frequent those have become. For SGM-FX and our business in less frequently traded currency pairs this is closely watched.
Take the USD versus the Turkish Lira: 1 year ago 3.75, 6 months ago 6.96 and now 5.27. It's the exception that proves the rule which is why all those exposed to Emerging market currencies should have a hedging strategy in place and well understood-even if that strategy includes significant risk appetite. SGM-FX are on hand to help.
What's all this? SGM-FX branching out?! No not a bit of it: it's all to do with the price of Palladium which has reached $1500 an ounce ie more expensive than gold. Thieves in the metropolitan areas of the UK have taken to jacking up petrol powered cars and ripping out the chassis to get at the catalytic converters which funnily enough contain palladium. It's a definite progression from stripping lead off church roofs. In case you are interested lead is quoted on the London Metal Exchange at $2024 a TONNE which divided by 35,274 ounces puts the price per ounce of lead at under 6 cents. Mind where you park!
Discussion and Analysis by Humphrey Percy, Chairman and Founder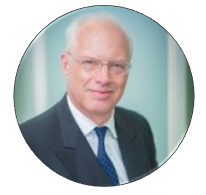 Click Here to Subscribe to the SGM-FX Newsletter