USD/JPY 136.20 with the Japanese Yen bumping along at its lowest level for 5 years for the past 3 weeks. But here is another one for the statisticians: Tokyo is suffering from its worst heatwave since 1875 ( not a typo!) and the power supply has little in the way of reserves which means that power cuts may soon become a reality. The Japanese are suffering from their natural inclination to obey rules which include the wearing of masks to prevent the spread of Covid and at the same time to conserve energy by switching off their air conditioning. The result is that many people are suffering from heat exhaustion and breathing difficulties which has resulted in government encouragement to remove masks if outside and not talking, and confusingly, especially for the elderly, to switch their AC back on. With temperatures set to remain at 35c+ for the next few days at least, both temperatures and the level of confusion are unlikely to diminish. 10 year Japanese Government Bond yielding 0.23% another source of confusion for the Japanese in these times of soaring interest rates.
The results of the 5 yearly Australian census are emerging: Australia now has a population of 25.5 million and is less religious although Christians still make up the largest part of the population at 44%. More than half the population were born abroad or have a parent who was born abroad. Indigenous people are growing as a segment although stats are vague on just how many they number and millennials (defined as those born between 1981 and 1995) have overtaken the baby boomers as the largest sector. Last but not least while home ownership remains static, fewer owners are paying off their mortgages; in fact alternative dwelling ownership is up 150% and Australians now own 60,000 caravans and 30,000 houseboats. EUR/AUD 1.5190.
Not for us to say, but this is the claim of a political leader in waiting. While we have become attuned to the nuances of LGBTQ and Transgender politics, there is a new definition for us to get our heads around in the political arena: Intersex. " Intersex people are individuals born with any of several sex characteristics including chromosome patterns, gonads or genitals"….and…"do not fit typical binary notions of male or female bodies." Kwamboka Kibagendi of Kenya is the pacesetter for this particular political distinction as the first intersex Kenyan to compete for a political seat. While KK is devoting his/her/their energies towards gaining a Big Party ticket nomination, he/she/they might want to jump on the fact that the Kenyan Shilling has moved in a straight line (downwards) for the last year and is now trading USD/KES 117.82.
Having spent much of his career being dismissed as a Scottish poor man's Bob Dylan, singer Donovan or to give him his full name Donovan Philipps Leitch emerged on to the pop scene as a 19 year old in 1964 and 58 years later he is still going if not exactly strong, but he is still going and is reputedly worth USD 10 million. Here is one of the songs he is best known for and please note I am sparing you most of the much repeated chorus:
Thrown like a star in my vast sleep
I opened my eyes to take a peek
To find that I was by the sea
Gazing with tranquility
'Twas then when the Hurdy Gurdy Man
Came singing songs of love
Then when the Hurdy Gurdy Man
Came singing songs of love
"Hurdy gurdy, hurdy gurdy, hurdy gurdy gurdy" he sang
"Hurdy gurdy, hurdy gurdy, hurdy gurdy gurdy" he sang
"Hurdy gurdy, hurdy gurdy, hurdy gurdy gurdy" he sang
Histories of ages past
Unenlightened shadows cast
Down through all eternity
The crying of humanity
'Tis then when the Hurdy Gurdy Man
Comes singing songs of love
Then when the Hurdy Gurdy Man
Comes singing songs of love
Discussion and Analysis by Humphrey Percy, Chairman and Founder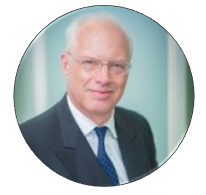 Click Here to Subscribe to the SGM-FX Newsletter