Incredible India: It Ain't Half Hot! (Economically)
Come On In!
The seventh largest country in the world by land mass is forging ahead with an impressive array of statistics which in total mean that India is set to affect every citizen on the planet in the next decade. India has the world's fastest growing large economy with a growth rate of 7% that makes the Eurozone's latest release of 0.3% look positively anaemic. Its population is set to overtake that of China-approx 1.4 billion for both now- in the next year or so and its growth in GDP per head will also overtake that of China. The forthcoming election will see a centralised and disciplined ruling party(we can only sigh with envy in the UK) take on a chaotic coalition and we will see the inexorable growth of this nation power on in the next few years. The ramifications of that will become apparent to all of us.
Meanwhile…
Nearer to home The Bank of England meets today and is fully expected to keep rates on hold while at the same time is likely to adopt language reflecting a 25bp interest rate rise later in the year. Due to the less than robust UK economic picture there will be no hawkish talk about successive rate rises following that one. An increase in inflation, downbeat trading forecasts and a flat to weakening housing market are all factors that will shape today's interest rate decision and the strategy of shaping the trajectory of the yield curve for the rest of this year.
A weaker German economic picture fed through to the Euro with the USD strengthening against it; GBP slipped further against the USD and the EUR; AUD still looking weaker following the Central Bank Governor's speech regarding the cutting of AUD interest rates. FTSE steady at 7165, the Dow at 25,390, Oil WTI at $53.68.
Today sees PM Theresa May return to Brussels following Donald Tusk's less than constructive Tweets yesterday. As ever today promises to be lively!
Discussion and Analysis by Humphrey Percy, Chairman and Founder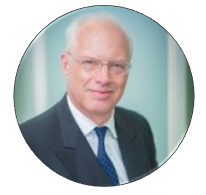 Click Here to Subscribe to the SGM-FX Newsletter