Apparent good progress on US Sino Trade talks but not on US European trade with France exerting its ability to prevent talks starting with the US: a risk strategy given the tariffs that are threatened for the Euro car industry. Bitcoin is on a high for the year now above $5000. Stock markets mixed in Asia with European markets due to open a bit lower. Today the focus will be on German factory orders and the fear form the EUR is that they will reflect the same flat to negative growth that we have been seeing in the past 2 months. Oil a tiny bit lower at $62.31, gold flat at $1297. Markets are awaiting the US employment figures tomorrow. GBP firmer on the vote last night in favour(just) of ensuring a Brexit deal as opposed to a NoDeal and rallying further first thing this morning.
POTUS and Inappropriate Touching
Not acceptable at all and definitely creepy, but USA Democrat candidate Joe Biden managed in 2014 to steal a march on Donald Trump in what is now termed to be Inappropriate Touching: Approach a woman from behind, put both hands on her shoulders, inhale her hair and plant a long kiss on the back of her head. This on many levels deems him apparently unacceptable to hold the highest office in 2020. On that basis as we all know, at least four of the past ten US Presidents would never have been nominated let alone elected. Fortunately there are as many Democrat candidates for 2020 as Tory hopefuls in 2019 to become the next leader of the UK Conservative party.
The coffee capsule promoter and Monuments Men actor (sic) has entered the Brunei gay sex debate by calling for a boycott of the Sultan's Brunei Investment Authority's holding of 9 luxury hotels including London's Dorchester and The Beverley Hills Hotel. Stand by for some discount offers and then get packing?
Discussion and Analysis by Humphrey Percy, Chairman and Founder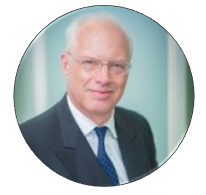 Click Here to Subscribe to the SGM-FX Newsletter