The Swiss Central Bank managed to shock markets that were widely expecting a rate increase from the UK's Bank of England but not from Zürich yesterday.
The 25bp UK rise having been expected meant GBP weakened by half a cent but the real action came when the Swiss reduced their rates from -75bps to -25bps. To give an idea what a shock that was, the CHF strengthened by 1.8% which was the largest single day move in CHF for the past 7 years.
USD/CHF 0.9647.
Somewhat improbably to Western eyes at least India has been forced to deploy 25,000 extra police to contain rioting in Madya Pradesh and Rajahstan Provinces. Why? The armed forces have announced plans to recruit 46,000 people between 18 and 21 years of age but have only committed to retain 25% of them after 4 years. This has gone down badly-very badly. In a country with 53 million unemployed of which 35 million are actively looking for jobs and 17 million are not, as an outsider one might have expected more appreciation of this measure rather than mobs burning trains and blocking roads.  USD/INR 77.95 a 12 month low for the Rupee.
Jumbo, Aberdeen Harbour, Hong Kong
Residents of and visitors to Hong Kong will have fond memories of nights spent dining in Aberdeen harbour aboard the iconic floating restaurant, Jumbo. After 46 years, it is time not only to change the table linen but rather a lot more including major renovation work, so Jumbo has been towed out of the harbour and is looking for both investment as well as a new berth. HKD at its weakest for 5 years with USD/HKD 7.85.
Haight Ashbury legends the Grateful Dead or what remains of them since the departures of guitarist Jerry Garcia in 1995 and Ron "Pigpen" McKernan in 1973 will remember this day 50 years ago in 1972 when they played the Hollywood Bowl for what was to be Pigpen's last gig before departing this world fuelled by industrial quantities of alcohol inducing liver failure the following spring. The Grateful Dead's army of fans known as Deadheads learnt to appreciate the seemingly endless songs replete with guitar solos from Jerry Garcia and interspersed with drum solos from Pigpen and remain devotees 50 years on. Here is one of their best songs, Dark Star which sums up the then psychedelic San Francisco era perfectly:
Dark star crashes, pouring its light into ashes
Reason tatters, the forces tear loose from the axis
Searchlight casting for faults in the clouds of delusion
Shall we go, you and I while we can
Through the transitive nightfall of diamonds?
Mirror shatters in formless reflections of matter
Glass hand dissolving in ice, petal flowers revolving
Lady in velvet recedes in the nights of good-bye
Shall we go, you and I while we can
Through the transitive nightfall of diamonds?
Have a Great Weekend!
Discussion and Analysis by Humphrey Percy, Chairman and Founder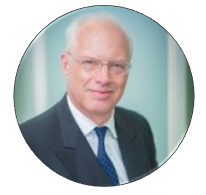 Click Here to Subscribe to the SGM-FX Newsletter