As we begin the week, here are the key indicators that are flashing up on the currency dashboard: 2 Year Government Bond Yields in the US 4.33%, UK 3.12% and Germany 2.14%. Gold $1,771. NYMEX WTI Oil $92.61. EUR/USD 1.0350, GBP/USD 1.1835 and GBP/EUR 1.1430. USD/JPY 138.80.
With tales of woe not only in both the tech sector and the Wild West of crypto, but across the Big Board in all areas of commerce, there is a tendency to adopt the ostrich position and bury one's head in the sand and hope it's better when one re-emerges. Reading copious amounts over the weekend, it is interesting that a distilled summary of Wall Street punditry has come up with the following 5 stocks for both their ability to ride the rough waves of current market conditions but also for the longer term: Apple, O'Reilly Automotive, Cars.com, Veeco Instruments and Starbucks. Alternatively, the ostrich position does have some redeeming features even if you do get sand in your eyes.
Long suffering loyal customers of BA that are dwindling in number by the day, may have something else to question: in 2019 BA dropped the requirement for female staff to wear make up, but over the weekend the airline has gone a step further: there is no longer a ban on their 30,000 staff of either sex from wearing make up and from having piercings just as long as the make up is subtle. False eyelashes, earrings and nail polish are all now also permitted for male staff. Let's hope that these changes lead to better timekeeping and operational reliability of the 290 strong fleet. Last year BA flew 47 million passengers and will hope that this more liberated policy will increase that figure.
Here are some stats to go with your breakfast reading: in the UK up to a third of chicken farmers have reduced the size of their flocks because the cost of chicken feed has risen by 50%. That means that Tesco, Asda, Morrisons and Sainsburys have seen their supplies fall by 10% and egg supplies are forecast to fall by a further 8 million. While this may seem to be a fairly small reduction, and Brits will doubtless take it in their stride, it is due to the price of chicken feed, so we had better keep an eye on that commodity too.
Unbelievably the Peter Pan of Pop, Cliff Richard had his first Number 1 UK hit with this song this day in 1958. The financial miracle that is the City of London has a reputation for consistently re-inventing itself, but so does Cliff Richard who has enjoyed a plethora of personas from rocker to pop pixie via gospel singer and now most recently as a winegrower. Here is his first rock n'roll success:
You drive me crazy when we're bopping at the hop
You squeeze me tight, my heart goes flippity-flop
Your brand of kisses drives me right up the wall
Oh oh oh, you livin' lovin' doll
You treat me mean and nasty, don't come when I call
Oh oh oh, you livin' lovin' doll, well…
All of a sudden when your lips knocked me out
Your eager arms taught me what love's all about
I need you summer winter springtime and fall
Oh oh oh, you livin' lovin' doll
You treat me mean and nasty, don't come when I call
Oh oh oh, you livin' lovin' doll
We-ell livin' lovin' doll
Livin' lovin' doll
I want you, want you all the time, I have to kiss you, can't resist
You
Oh oh oh, you livin' lovin' doll
We-ell livin' lovin' doll
Livin' lovin' doll
I want you, want you all the time, I have to kiss you, can't resist
You
Oh oh oh, you livin' lovin' doll
Discussion and Analysis by Humphrey Percy, Chairman and Founder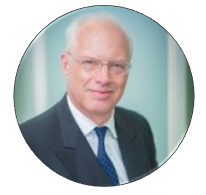 Click Here to Subscribe to the SGM-FX Newsletter