At the Start (of what promises to be a bumpy week for markets)
Following the major moves last week, it is as well to start with a reminder of where markets finished on Friday night ahead of the US Presidential Election: Oil having fallen by more than 10%, WTI at $35.72. The Dow at 26,500. FTSE at 5577. US Treasury yields at 0.87%, 10yr Gilts at 0.26%, 10yr JGBs at 0.04% and 10yr German Bunds at -0.63%. USD not surprisingly has reasserted itself somewhat as the world's go to reserve currency with EUR/USD at 1.1647.
Why is the US Election always held on a Tuesday?
The reason is that in 1845 when the Tuesday voting day became enshrined in law, farmers needed a day's journey by horse to reach the voting stations and having voted had to head back home for market day which was always on a Wednesday.
This time of the c235 Million eligible voters, 80 million have already voted by post. This compares with the total who voted in 2016 of 139 million. If the 60% turnout figure is repeated in 2020, the number of voters will be similar, but the expectation is that it will, based on the postal vote figure, be higher. That assumes of course that voters are happy to overcome the fear of Covid contagion and attend the voting stations-by no means a given, but at least not dependent on horses.
Finally after 14 years, the new Berlin airport opened on Saturday-8 years late at triple the cost of the original estimate coming in at EUR 6 Billion or USD 7 Billion. It is not schadenfreude or joy at others' misfortune that prompts us to point to these facts, but more its relevance in today's far from healthy airline environment. Originally the new airport for the 3rd most visited city in Europe was to boast 2 terminals but in the light of the now projected footfall, only 1 has opened. Lufthansa and Easyjet will be the first two airlines with slots and in case you are wondering it will take 40 minutes by taxi from the other monument of the same name, the Brandenburg Gate in the centre of Berlin or 60 minutes by public transport. When it comes to airports and political infighting and delays, Germany has form: just look at the historic strife between Cologne and Dusseldorf with their 2 competing airports-they  finally ceased scrapping with Cologne being renamed Cologne Bonn, and Dusseldorf scooping the lion's share of the flights.
Gerry and the Pacemakers: You'll Never Walk Alone- a song for both past and present times.
Formed in 1959, Liverpool beat band Gerry and the Pacemakers, was famous for having reached Number One with not one but all three of their first three hits. The one that they are best known for is the Rodgers and Hammerstein song from the 1945 show, Carousel, You'll Never Walk Alone which became the signature tune for Liverpool Football Club and was released this day in 1963:
When you walk through a storm
Hold your head up high
And don't be afraid of the dark
At the end of a storm
There's a golden sky
And the sweet silver song of a lark
Walk on through the wind
Walk on through the rain
Though your dreams be tossed and blown
Walk on, walk on
With hope in your heart
And you'll never walk alone
You'll never walk alone
Walk on, walk on
With hope in your heart
And you'll never walk alone
You'll never walk alone
Discussion and Analysis by Humphrey Percy, Chairman and Founder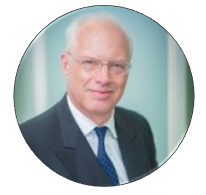 Click Here to Subscribe to the SGM-FX Newsletter