With more than 25,000 outlets worldwide in more than 70 countries, Starbucks has by any stretch of the imagination a thriving business. Have you noticed that when you pay for your coffee it is always a little bit more than the quoted tariff ? No neither had I until yesterday when I was paying for a round of coffees and realised that the cost was more than the quoted tariffs. That , it was explained to me was because they automatically load each paper cup with a "Starbucks cup charge" of 5p. Assuming that each outlet averages 500 cups a day at an equivalent charge of 5p, that works out at a daily GBP 625,000 or an annual GBP 228,000,000 or USD 285,000,000. And that folks, is just one reason why Starbucks is such a thriving business.
With the Yen on 2 year lows at USD/JPY 130.95, the EUR on a 5 year low versus USD EUR/USD 1.0530 and the Chinese Yuan having fallen 4.6% in April and a further 0.8% yesterday now trading USD/CNY 6.61, these 3 make up a clique of languishing currencies against a rampant USD propelled by expectations of higher in fact much higher interest rates. The other and much more serious factor for the world as a whole are the expectations for growth in the US economy which now stand at a puny 1.1% for 2022 and this is further weighing particularly on the JPY and CNY. GBP looking like becoming a member with GBP/USD 1.2450.
If you have a wallet never mind a suitcase full of paper Twenty and Fifty Pound notes, you have until the end of September for the deadline to deposit them in a bank or to spend them; after that date they will no longer be legal tender being replaced with the new polymer versions. Never fear you can of course journey to the Bank of England after that date and exchange those old paper notes there. Alternatively GBP/EUR still offering value due to a weak EUR at 1.1850.
Those who remember the Band on The Run album by Beatle Paul McCartney and Wings may, unlike me, be sufficiently knowledgeable never mind sharp eyed, to have realised that the brick wall featured behind the band members is part of the mansion in Osterley Park, West London which was originally owned by City of London father Sir Thomas Gresham in 1570 before subsequently being restored by Sir Francis Child owner of Child's Bank, now part of RBS and architect Robert Adam in 1765. Enough historical information already but any readers ever in that area should definitely take a look at this most perfectly preserved Georgian pile replete with art, furniture and tapestries even if they are unable to identify the brick wall!
Those Beatles fans among our readers who enjoy the album Abbey Road will recall this song which unusually, given the near monopoly of Lennon and McCartney on song writing, was written and sung by Ringo Starr. Here it is:
I'd like to be
Under the sea
In an octopus' garden
In the shade
He'd let us in
Knows where we've been
In his octopus' garden
In the shade
I'd ask my friends
To come and see
An octopus' garden
With me
I'd like to be
Under the sea
In an octopus' garden
In the shade
We would be warm
Below the storm
In our little hideaway
Beneath the waves
Resting our head
On the seabed
In an octopus' garden
Near a cave
We would sing
And dance around
Because we know
We can't be found
I'd like to be
Under the sea
In an octopus' garden
In the shade
We would shout
And swim about
The coral that lies
Beneath the waves
(Lies beneath the ocean waves)
Have a Great Weekend!
Discussion and Analysis by Humphrey Percy, Chairman and Founder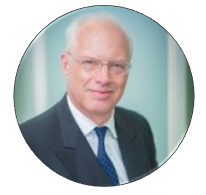 Click Here to Subscribe to the SGM-FX Newsletter