A very happy St David's Day to all of our Welsh readers. Canonised in 1120AD by Pope Callactus ll, St David died this day in 589AD. St David's Day is marked by wearing either a daffodil or a leek (or both) and eating Welsh rarebit or cawl which is a broth like soup to the non Welsh among us. SGM-FX's Operations Executive, Rob "Welsh" Warrington will doubtlessly be sporting a daffodil on the Teams call this morning.
With oil prices over $60 the pressure on Aramco to repay their outstanding USD 10 Billion loan has eased somewhat. In case you are wondering what a company that has a market worth of in excess of USD 2 Trillion has to pay for a loan, the answer is 0.50% or 50BPs over LIBOR which for 12 months costs 0.28%. So not very much.
News that Walmart is going into FinTech and has hired 2 Goldman Sachs bankers to lead the initiative. A path already well worn by the UK's Marks and Spencers, Tescos and Sainsbury's. With over 11,500 stores worldwide and revenues of USD 524 Billion, Walmart has the muscle to make a splash on Wall Street as big as the one they already make on Main Street.
Further ratcheting up of tensions this weekend-this time not in the air, but on the ground: China has banned the importing of Taiwanese pineapples, so the Taiwanese government has appealed to the patriotism of the Taiwanese to take up the slack by eating more pineapples. Taiwan exports 90% of its pineapple production to China so this is significant; not least for the Taiwanese who are consequently getting ready to eat 41,000 metric tons of pineapples.
It was this day in 1966 that front man, singer songwriter and all round legend Gene Clark announced that he was leaving American rock band The Byrds due to his……chronic fear of flying. The Byrds continued successfully until 1973 and despite a couple of revivals packed it in in 2000 having been a key influence on many bands.
Gene Clark went on to make some epic albums including No Other and Flying High and having lived what in rock and roll circles is known as life to the full, tragically died of a bleeding ulcer at the age of 46 in 1991. Here is the presciently named 1965 Byrds hit written by Gene Clark, I'll feel a Whole Lot Better:
The reasons why
Oh, I can't say
I have to let you go, baby
And run away
After what you did
I can't stay on
And I'll probably feel a whole lot better when you're gone
Baby, for a long time
You had me believe
That your love was all mine
And that's the way it would be
But I didn't know
That you were putting me on
And I'll probably feel a whole lot better when you're gone
Oh, when you're gone
Now, I've got to say
That it's not like before
And I'm not gonna play
Your games anymore
After what you did
I can't stay on
And I'll probably feel a whole lot better when you're gone
Oh, when you're gone
Oh, when you're gone
Oh, when you're gone
Discussion and Analysis by Humphrey Percy, Chairman and Founder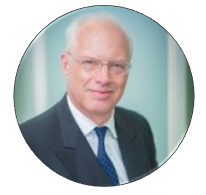 Click Here to Subscribe to the SGM-FX Newsletter