Amazon's Africa HQ is the anchor tenant and therefore a keystone part of the River Club construction project on the confluence of the Black and Liesbeek Rivers near Cape Town in the Western Cape Province. However construction has now been halted as it turns out that the land is sacred to the Khoi and the San First Nations People who were the earliest inhabitants of South Africa where for tens of thousands of years they pursued their livelihoods as hunter gatherers. Meaningful engagement and consultation have been prescribed by Judge Goliath and it will be interesting to see how that plays out with Amazon already a large employer in South Africa and the government keen to encourage foreign inward investment. USD/ZAR 14.86.
The 5th largest economy in the world and responsible for producing 25% of the USA's food, California is preparing for its third straight year of drought. A combination of warmer than expected weather and dwindling water sources plus overpromising the amount of water that can be produced have all contributed to this situation.
EUR/USD 1.1060.
Yesterday morning out on a walk, there was first hand evidence of sanctions biting: the yacht Phi is 58.5 meters long and looked somewhat sad and apparently unoccupied tied up in South Dock. Only delivered in 2021 and with a gross tonnage of 499 tonnes it's quite a bit of boat to be idle for what the website describes as "a millionaire Russian owner." Nearby the 40.8 meter yacht Phoenix also delivered in 2021 is moored but not subject to the same restrictions as its larger floating neighbour since it is owned by Polish billionaire businessman Sebastian Kulczyk who paid USD 160 million to Italian boatbuilders Benedetti for his floating palace.
Big in the 70's and 80's the American rock band from Champaign Illinois took 10 years to achieve commercial success, but once they did…..Here is Keep on Loving You:
You should have seen by the look in my eyes, baby
There was somethin' missin'
You should have known by the tone of my voice, maybe
But you didn't listen
You played dead, but you never bled
Instead you laid still in the grass, all coiled up and hissin'
And though I know all about those men
Still I don't remember
'Cause it was us
Baby, way before then, and we're still together
And I meant
Every word I said
When I said that I loved you I meant that I loved you forever
And I'm gonna keep on lovin' you
'Cause it's the only thing I want to do
I don't want to sleep, I just want to keep on lovin' you
And I meant
Every word I said
When I said that I loved you I meant that I loved you forever
Discussion and Analysis by Humphrey Percy, Chairman and Founder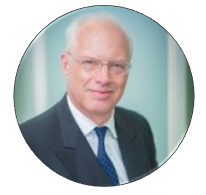 Click Here to Subscribe to the SGM-FX Newsletter