In case you missed it, the bad boy of Italian politics has decided not to run for the post of President of Italy; whether it is due to his age(85) and the toll that his new(est) wife(32) is taking on him, or simply that he has concluded that he does not need the likely storm his candidacy would provoke as the presidential election draws closer is unclear. Just released is the news that Silvio Berlusconi has been hospitalized in San Raffael Hospital, Milan since Thursday of last week. Italian and EU politics will be less lively without him but EUR taking that in its stride and firmer with EUR/USD 1.1340.
The UK stands at the top of the league for what is called "dwell time" in the world of shipping containers. This is the term for how long between the arrival and departure of a container it takes to disembark from a ship then transport, unload and then re-load, transport to a port, load onto another container ship and depart. For the UK it is 51 days versus 50 for the USA and 25 in Germany. To underline the difference between East and West, it is just 5 days in China. This is as a result of the ongoing lack of HGV drivers plus backlogs of the whole global supply chain. The market is waking up to the fact that with UK ports at full capacity, the UK has a supply chain problem that is not going away any time soon. GBP weaker last night in Asia Pacific with GBP/USD at 1.3555.
This week sees a crucial FOMC meeting. It is not expected that there will be any change to interest rates but, what is said rather than done or rather not done will likely give the market the sense of how fast the Federal Reserve will move and therefore what the implications are for the other global economies. So listen carefully!
In 1980 Adam had a band called the Ants. In a well considered strategic move Adam Ant paid impresario Malcolm Maclaren GBP1,000 for advice as to how best to promote the band. The advice MM gave to the Ants was to leave Adam and join new wave band rivals Bow Wow Wow which funnily enough MM managed! Never mind, androgenous Adam went on to recruit replacements although MM was not on his Christmas card list after that. Here is Adam rebranded as Adam Ant and his 1981 hit, Stand and Deliver:
I'm the dandy highwayman who you're too scared to mention
I spend my cash on looking flash and grabbing your attention
The devil take your stereo and your record collection (oh-oh)
The way you look you'll qualify for next year's old age pension
Stand and deliver your money or your life
Try and use a mirror no bullet or a knife
I'm the dandy highwayman so sick of easy fashion
The clumsy boots, peek-a-boo roots that people think so dashing
So what's the point of robbery when nothing is worth taking? (oh oh)
It's kind of tough to tell a scruff the big mistake he's making
Stand and deliver your money or your life
Try and use a mirror no bullet or a knife
And even though you fool your soul
Your conscience will be mine
All mine
We're the dandy highwaymen so tired of excuses
Of deep meaning philosophies where only showbiz loses
We're the dandy highwaymen and here's our invitation (oh oh)
"Throw your safety overboard and join our insect nation"
Stand and deliver your money or your life
Try and use a mirror no bullet or a knife
Discussion and Analysis by Humphrey Percy, Chairman and Founder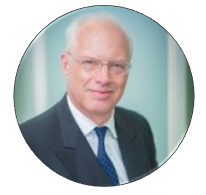 Click Here to Subscribe to the SGM-FX Newsletter