This is how it works in a pandemic affected Russia under President Putin: he simply instructed his officials yesterday to "fully restore the labour market" and stated his displeasure that 3 million or 6.3% of Russians were unemployed. USD/Ruble at 71.22.
Spare a thought for the citizens of the Kingdom who were reeling last night from the VAT rate having tripled from 5% to 15% and a cost of living allowance being scrapped. Most countries are looking for ways to stimulate their economies but Saudi Arabia in a move to restore their depleted finances due to the much lower oil prices have gone in diametrically the opposite direction.USD unchanged at SAR 3.75
When you are George 1 of England and announce that you want a concert on the River Thames, this is what you get: George Frederic Handel composing it, 50 musicians on a barge and the premier of the world famous Water Music this day 303 years ago today. So taken was George 1 with Handel's 3 movement piece that he asked for all of it to be repeated that inaugural evening…twice. Consequently the Royal party was out on the river from a start of 8pm until after midnight. Handel had a hit on his hands having found Royal favour and the word prolific does not do justice to his total life output which included 42 operas, 25 oratorios, more than 120 cantatas, trios and duets, numerous arias, chamber music, a large number of ecumenical pieces, odes and serenatas, 18 concerti grossi and 12 organ concertos. Phew!
News in last night that left SGM-FX Compliance's Alberto incandescent behind his mask as he looks forward to his long awaited annual hols back home: the infamous Punta Ballena strip in Magaluf is to be shut immediately due to post LockDown Brits failing to socially distance. It turns out that Alberto is not going to Mallorca but is rightly concerned that such behaviour will spoil his summer hols in the nearby holiday isle, Ibiza, Spain not only for Brits but also returning Spaniards like Alberto. EUR untouched by all this after Christine Lagarde's ECB meeting yesterday which reported that the European economies are in recovery mode and that the ECB council will do "whatever it takes within our mandate" which has left EUR/USD strong and over 1.14 and Alberto packing his Villebrequins.
Enjoy the weekend and some sunny weather wherever you are!
Discussion and Analysis by Humphrey Percy, Chairman and Founder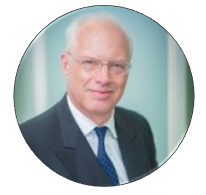 Click Here to Subscribe to the SGM-FX Newsletter