Maubeuge not far from Douai in northern France has a Renault factory that is pretty much at a standstill and so management are wondering if it should be part of the EUR2 billion and 14,600 job cuts that they need to make worldwide of which one third will be in France. Anyone who has owned or managed a business in France knows how difficult it is to implement such job losses. Pickets and demonstrators in Maubeuge are out in force and both Renault bosses and politicians are hurriedly backing off. Renault is certainly not a share to hold in the short term but maybe some very competitive offers on discounted motors in prospect if readers need to change their car later in the year and fancy a Megane for example. Nicole?!
He seems to have been part of the professional tennis circuit for ever and is still only 34. Nadal first won the French Open in 2005 at the age of 19. Worth a conservative $180M Nadal has competed and worked hard while at the same time overcoming many injuries- and shows no sign of easing off.
A great competitor: Happy Birthday Rafi!
Murmansk is one of Russia's largest and most important ports. Not only does it handle c20 million tonnes of cargo per annum but despite being in the Arctic circle, it is open all year round irrespective of ice. Until yesterday. What happened was that the single rail bridge linking Murmansk to the mainland and the means of all freight and passenger traffic, collapsed due to raging flood waters, and early indications are that it will take months to repair. Further pressure on the Russian economy and the 150M Russian citizens in addition to the damage wreaked by the dramatic fall in oil prices and the Covid pandemic. The Rouble has had a dramatic year versus USD in H1 2020 having started at 60 fallen to 80 and is now just under 70. The Russian market continues to justify the nickname coined in the 1990's: The Wild East.
Discussion and Analysis by Humphrey Percy, Chairman and Founder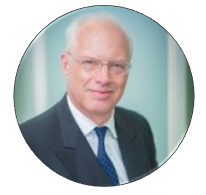 Click Here to Subscribe to the SGM-FX Newsletter